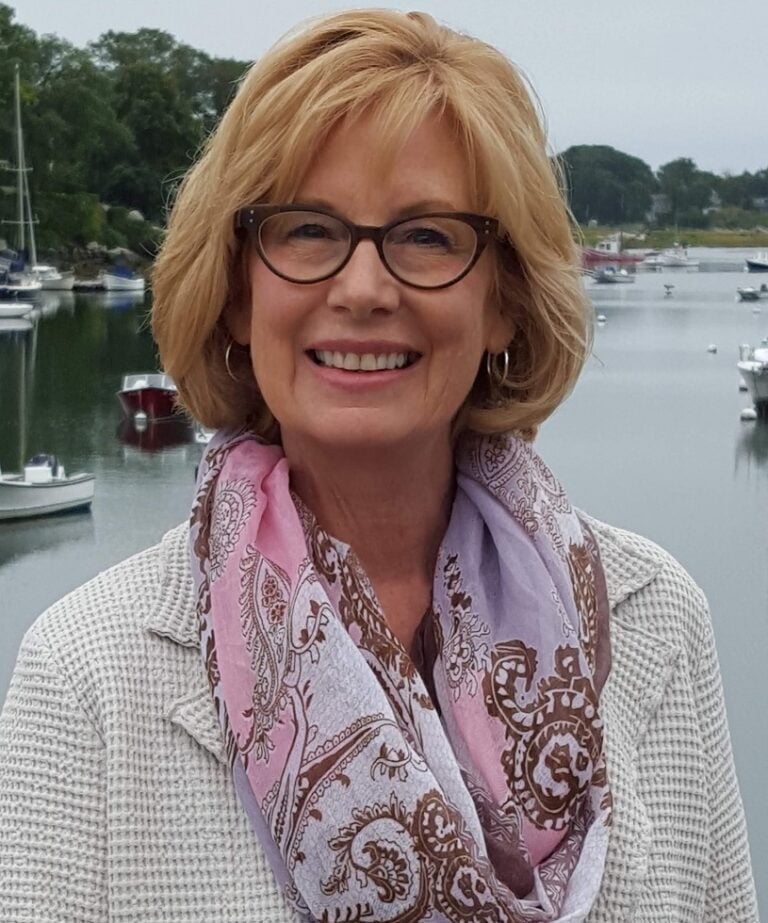 Date of Passing:
February 3, 2022
Holly Hitchcock Furtado 67, of Riverside, died very peacefully on February 3, 2022 in her home that she so loved. She was the beloved wife of Ted Furtado for 42 years.
Born in Warwick RI, she grew up in Barrington, the daughter of Kathleen Hitchcock and the late Richard Hitchcock.
Holly is also survived by her brother Mark Hitchcock, sister Tracy Hitchcock Carcamo, brother Rob Hitchcock, nieces Kelsey Hitchcock, Shelbie Hitchcock, Nora Carcamo, Crystal Carcamo, Kelly Carcamo and nephew Eric Carcamo; along with an eclectic and wide ranging group of loving, devoted and caring friends.
Survivors also include all of her wonderful cousins, both here and in Canada, who grew up together as kids at their grandfather's farm in Ontario every summer and have always thought of themselves as siblings as a result. She loved them all so dearly.
She was a graduate of Barrington High School Class of 1972, Rhode Island College with a BA in Education in 1976 and Florida Atlantic University with a Masters in Counseling in 1978.
Holly began her career as a middle school counselor in Seekonk, MA and then as a college counselor at Bristol Community College, prior to being hired by the Rhode Island Supreme Court as the Executive Director of Judicial Education and then additionally, Executive Director of the Mandatory Continuing Legal Education Commission for 29 years until retirement in 2016.
She was an active member in the National Continuing Legal Education Regulators Association, speaking and facilitating at the national meetings. As stated by the organization's Executive Director in a recent email to membership about Holly's impact on the organization: "Her DNA is in every element of our organization".
Holly also had a successful, private family and divorce mediation practice for many years and received the Chief Justice Frank J. Williams Award for Excellence in Promoting Mediation and Peaceful Conflict Resolution by the Center for Mediation and Collaboration Rhode Island, in 2019.
Holly was also an artist in so many senses of the word.
An accomplished photographer for many years, she created beautiful images from everywhere she went. From her beautiful gardens at home to the sights, scenes and people … particularly people … during her travels. In big cities, small rural villages, the countryside, the beach, the mountains … her eye would see beauty and she could capture it first on film, then digitally, to preserve and share.
In the last several years Holly became an accomplished watercolorist … she loved learning new things that allowed her to express her creativity.
Culinary artistry was another passion of hers. As someone who grew up cooking with her grandmothers and also Julia Child on TV, there wasn't anything delicious she couldn't create in the kitchen or out on the grill. Her passion for cooking meant that she didn't even let Ted grill!
If you cooked as well as Holly, then expressing that creativity/artistry through entertaining was only natural. From informal family gatherings to really special food and wine events with her favorite friends in her dining room beautifully set/decorated for the occasion, was always a joy for her to do.
Holly was an outstanding aunt.
Holly and Ted weren't "brave enough" to have children of their own … but she so deeply and passionately loved her nieces and nephew and would do anything and everything for them.
When one of the kids would complain that "Auntie worried too much" about something involving their lives, Holly would look them in the eye and quietly respond with the question; "So, does that mean that you would like me to love you less?" No one ever said yes!
Her niece Nora, ordained her with the title "Aunt … Just like a Mom, but Cooler".
Holly the adventurer.
Holly so enjoyed travelling with Ted to the various locales in and around the Caribbean, Hawaii, Paris, Rome, Florence, Burgundy, Tuscany, Provence and to MCLE conferences in beautiful places across the US.
Her proficiencies in Spanish, French and Italian (with a little extra work) allowed them in their explorations in very rural parts of countries or regions to intimately connect with the people they met.
Her special, annual travel location for the past 12 years was a week in September at a beach house on the beautiful island of Long Beach Island in NJ, cooking fresh seafood and watching the dolphins swim by.
If she wasn't in bed at 4:30 am, Ted always knew that she was down on the beach in front of the house, setting up her camera on a perfect morning to catch beautiful images of the sun rising from the Atlantic Ocean.
"LBI was her Happy Place" and was able to enjoy it for the last time this past September.
After 20 years as a kidney cancer survivor and after proactively battling Stage 4 metastatic kidney disease throughout her body to a draw these past 9 years, she has finally succumbed to this insidious cancer.
Her death was a shock to the majority of her family and friends who hadn't a clue as to what she has been dealing with (multiple surgeries, radiation treatments, targeted systemic therapies, immunotherapy) over these years, but that was because of who this wonderful woman was.
She wanted to live her life to the fullest possible … damn the diagnosis … and she was adamant that as a treasured family member, friend or neighbor in her life, you should not have had to be unduly burdened by knowing that she had cancer … it was her gift to you!
For those of you who did know and quietly supported her goal to live life as normally as possible, thank you … it meant so much to her!
Ted, on behalf of himself and Holly, extends his most sincere gratitude to Dr. Anthony Mega, Jennifer Cunningham NP, Mary Ellen Mega RN, Kathy Higginbotham LICSW, Nurses Jennifer Oliveri and Lauren Ferrante in Treatment Room 2 and the entire team at the Comprehensive Cancer Center at Miriam Hospital, Dr. David McDermott at Beth Israel Deaconess Hospital, Dr. Toni Choueiri at Dana-Farber, and Dr. Ziya Gokaslan at RIH Neurosurgery for brilliantly and compassionately assisting Holly in her goal be with all the people she loved, for as long as possible.
Calling hours will be on Wednesday February 9, 2022 from 4-7 p.m. in the W.RAYMOND WATSON FUNERAL HOME, 350 Willett Ave, Riverside. Her funeral service will be held at the same location on Thursday February 10, 2022 at 11:00 am. Burial will follow in Forest Chapel Cemetery, Nayatt Road, Barrington.
Masks are requested and appreciated by the family on behalf of Holly's 95 year old mother.
In lieu of flowers, memorial donations may be directed to Dr. Mega's GU Cancer Fund and mailed to: The Miriam Hospital Foundation, PO Box H, Providence, RI 02901; or by visiting the website https://www.lifespan.org/about-lifespan/giving-lifespan