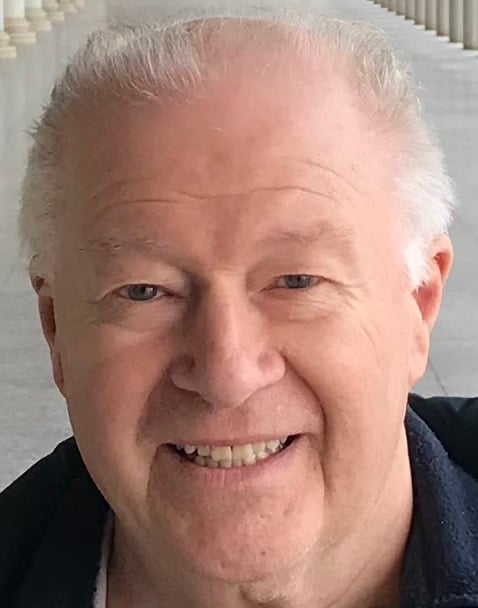 Date of Passing:
October 22, 2020
Caisse, A. Leo, 70, of Goldsmith Avenue, East Providence, died after a short illness on October 22, 2020. He was the former husband of Susan A. (Carroll) Caisse and longtime companion of Cathy Cronk.
Born and raised in Barrington, the son of the late A. Leo and Kathleen (Lardner) Caisse, he lived in East Providence since 2006.
Leo was a graduate of the former De La Salle Academy in Newport in 1969 and received his Bachelor's and Master's Degrees in history from Providence College in 1973 and 1976 respectively.
He had many purchasing roles throughout his career, including those at Rhode Island Hospital in Providence, the former Fogarty Memorial Hospital in Woonsocket, Teknor Apex in Pawtucket and for many years at Hasbro in Pawtucket and East Providence. Most recently, he worked as a security guard at the Providence Place Mall, retiring in January 2020.
Leo was an active volunteer for his children's many activities, from assistant coaching various soccer and Little League teams, serving as Cubmaster for Pack 1 West Barrington and Assistant Scoutmaster for Troop 8 Barrington, and teaching Religious Education at St. Luke's Church. In his younger days, he was a member of the former Hampden Meadows Volunteer Fire Company.
Politics was also an important part of Leo's early adult life. He ran for the Rhode Island Senate to represent Barrington several times in the late 1970s and early 1980s. He attended the 1972 and 1976 Democratic National Conventions as a member of Young Democrats, was elected as a delegate for Sen. Ted Kennedy's presidential campaign and attended the 1980 DNC. In 1978, he was invited to the White House by Sen. Claiborne Pell to witness the negotiations of the Panama Canal Treaties which were successfully ratified by the Senate during the Carter administration. At the time, he was youngest ever chairman of a town Democratic Committee in Rhode Island.
Leo's passion for history continued during his later years as he was an active author of historical articles that have been published in various Rhode Island, New England and national periodicals and websites. He gave radio interviews, delivered presentations and ultimately, researched and wrote a book entitled "The Civilian Conservation Corps: A Guide to Their Works in Rhode Island." The book was a tribute to his late father, who passed when Leo was very young, both to memorialize the many lasting contributions of the CCC in Rhode Island and to recount his father's adventures in the Pacific Northwest. He is indebted over many years to the patient and tenacious employees of the Research Departments of the East Providence and Providence Public Libraries without whom this work could not have been undertaken. Leo was also a member of the East Providence Historic District Commission.
He is survived by six children, A. Leo Caisse III (Marion) of Ottawa, Ontario, Canada, Jacqueline (Robert) Doe of Medfield, Massachusetts, Benjamin (Hannah) Caisse of Smithfield, Andrew (Laura) Caisse of Amherst, New Hampshire, Nicholas (Kristen) Caisse of Cranston and Christopher Caisse of Washington DC; twelve grandchildren: Ian, Simon and Sophie Caisse, Isla, Rohan and Norah Doe, Cameron and Jillian Caisse, Rory and Ryan Caisse, Madelyn and Amelia Caisse. He was the brother of Mary Gelfuso and Louise Kilcline, both of Barrington.
His funeral will be held on Thursday October 29, 2020 from the W. RAYMOND WATSON FUNERAL HOME, 350 Willett Avenue, Riverside at 8:45 a.m. with a Mass of Christian Burial in St. Luke Church, Washington Road, Barrington at 10 a.m. Burial will follow in St. Jean Baptiste Cemetery, Warren. Calling hours are Wednesday 4-7 p.m. Flowers are respectfully omitted. Contributions in Leo's memory to https://www.eastprovidencelibrary.org/about/friends-of-the-library/ would be deeply appreciated.
The guidelines set forth by the Rhode Island Department of Health will be observed. Face coverings are required and only fifteen people will be allowed in the building at a time.