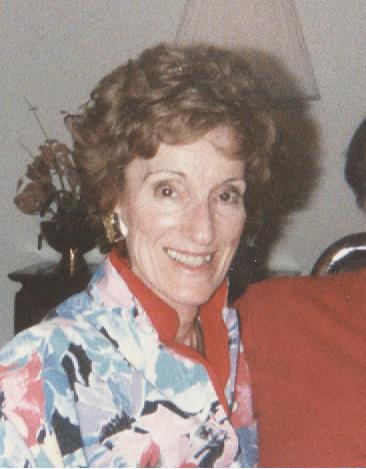 Date of Passing:
October 18, 2018
Agnes Eloise Enos, 89, passed away on October 18, 2018 at Hattie Ide Chaffee Home in East Providence, Rhode Island. She was born on July 14, 1929 in Whiting, Vermont to Ernest and Ida (Desebrais) Couture.
Agnes grew up in Brandon, Vermont where she graduated from Brandon High School in 1948. Both during and after high School Agnes worked at the Brandon Theater where she met her husband to be.
Agnes married Raymond J. Enos in 1948 in Brandon, VT and shortly after the wedding they moved to East Providence, RI to begin their life together.
She was a member of the Rosary and Altar Society at St. Brendan Church in Riverside, where she had been a communicant for many years. She also volunteered at Rhode Island Hospital in the Pediatrics Department in the 1960's.
She and her husband were happily married for 25 years before Ray's passing in 1975.
She was later employed as a receptionist at Rhode Island Group Health Association which later became Harvard Pilgrim Health until her retirement.
Agnes is survived by her children, Pamela Pion and her husband, Robert, of East Providence, RI and The Villages, FL and Karen Thomas and her husband, Michael, of Riverside, RI; two grandchildren, Adam Medeiros of Bristol, RI and Lisa Laliberte of West Greenwich, RI; a great grandson, Dylan Morley and many nieces and nephews. She was preceded in death by her brother, Victor Couture of Connecticut, and her sisters Lucienne Couture and Pauline LaRock of Colchester, VT.