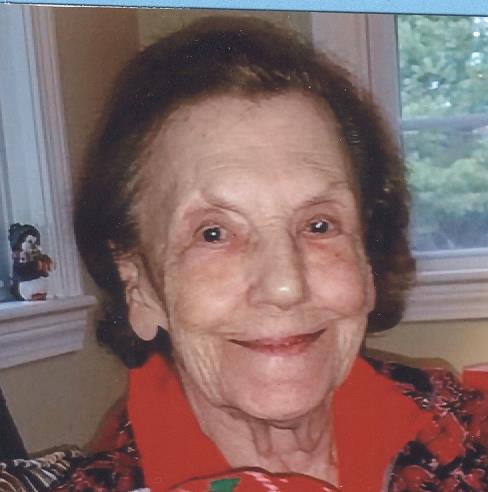 Date of Passing:
April 29, 2018
Tortola, Amelia, 97, passed away peacefully on Sunday, April 29, at Philip Hulitar Hospice Center in Providence, Rhode Island.
Amelia was the only daughter of the late Antonio and Florence (Lanzieri) Tortola and was a devoted and loving caregiver to her late parents. She was predeceased by her brother Nicholas John Tortola of Barrington, Rhode Island and John Edward Tortola of Grant's Pass, Oregon and her nephew John E. Tortola, Jr., of Grant's Pass, Oregon. She is survived by her brother Robert Tortola of Winnetka, California and her nieces Carol A. DeSpirito of Barrington, Rhode Island and Cheryl A. Bose of South Kingstown, Rhode Island, and a nephew Robert Tortola of Grant's Pass, Oregon.
Amelia was blessed with four nieces and Nephews and numerous Great-Nieces and Nephews, Great-Great Nieces and Nephews and a Great-Great-Great Nephew! She enjoyed the love of her family and was always happy to be a part of all celebrations, especially at our Italian Christmas Eve and Christmas Day celebrations of family and food!
Amelia's work ethic was strong all her life and carried through until her retirement at the age of 85 from the Rhode Island Department of Employment Security. Amelia lived a long, happy, healthy, faith filled and loving life. "Auntie Em" you will be missed always and loved forever.
Her Funeral will be held on Wednesday, May 9, 2018 from the W. RAYMOND WATSON FUNERAL HOME, 350 Willett Avenue, Riverside at 8:00 a.m. with a Mass of Christian Burial at St. Luke's Church, Washington Road, Barrington at 10:00 am. Burial will follow at Gate of Heaven Cemetery. Calling hours are Wednesday morning 8-9 a.m.