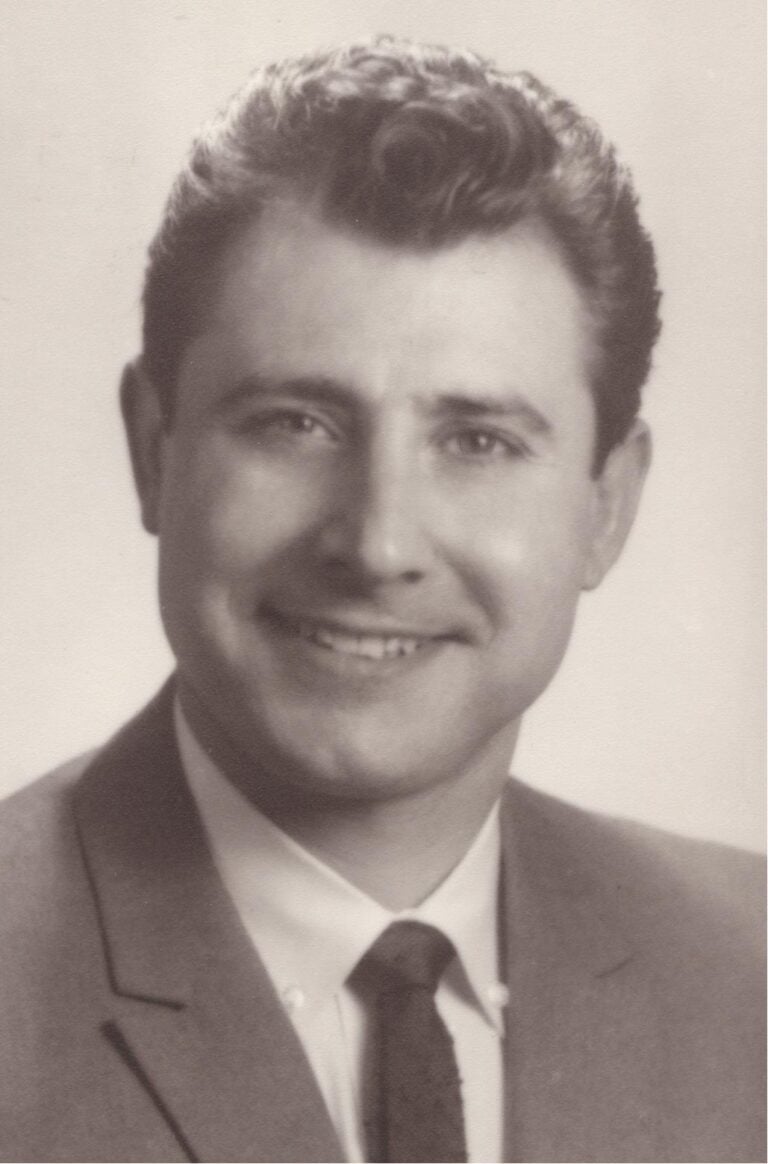 Date of Passing:
April 24, 2022
Andrew J. Cresho, 89, of Barrington, died peacefully on Sunday April 24, 2022 at Rhode Island Hospital, Providence. He was the beloved husband of Lucille (Miniscalchi) Cresho.
Born in Honesdale, PA, son of the late Andrew and Mary (Vitiello) Cresho, he lived in Barrington for 14 years, previously residing in Chatham, NJ where he was a communicant of the Corpus Christi Parish.
Andrew worked in the food industry for over fifty years including owning his own food brokerage in Bloomfield, NJ. He finished his career as a salesman for the Prestige Food Brokers, Paramus, NJ before retiring at age 75.
Andy was an outstanding three sport athlete at Jenkins Township High School in Pennsylvania, competing in football, basketball and baseball. His first love was baseball which he particularly excelled at as a player. His love of the game continued throughout his life as he enjoyed watching his grandchildren play from Maine to Rhode Island, rarely missing a dance recital, horse show, or sporting event, as well as following his beloved New York Mets and Boston Red Sox.
Pop-Pop, as he was lovingly called by his grandchildren, was a devoted husband, father, and grandfather. Besides his wife of 58 years, he is survived by two daughters, Robin Anne Hunter and her husband Scott of Caribou, ME and Holly Cresho Gil MD and her husband Alfredo of Barrington and five grandchildren, Andre Gil, Elena Gil, Haley Hunter and her husband Ben Wyman, Michael Hunter and Hayden Hunter. He was the brother of the late Jean Drob, Josephine Gitch, Mary Anzalone, Joseph, Nick, Anthony, John and Paul Cresho.
Funeral Services are private.