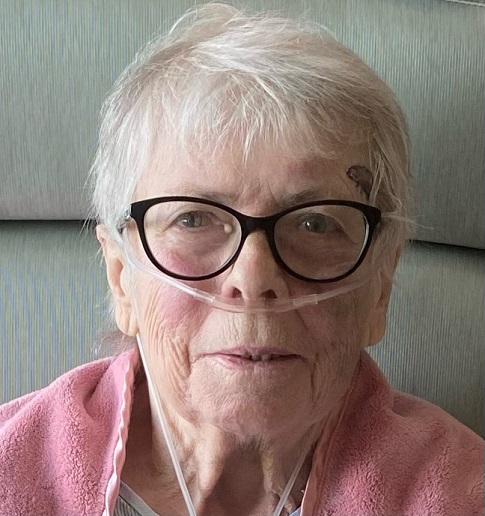 Date of Passing:
January 13, 2023
Anne Jane Lowry, nee Kelly, passed away on Friday evening January 13, 2023, she passed peacefully surrounded by loving family members. Anne was born and raised during a tumultuous time, The Great Depression, the Dust Bowl, and World War II. Her father Paul passed away when she was just 9 years old, leaving her mother Mary and brothers Pete and Bill to face these great challenges, challenges that forced her to grow up too soon, but also gave her the strength and determination, kindness and empathy to become the best mother, mother-in-law, grandmother, great grandmother, sister and aunt anyone could ask for.
She met and fell in love with a young Korean War Era veteran, Wendell Lowry Jr, in the early 1950's and they married September 1, 1956. They started their family in 1958 with their first child, Wendell III. 1960 introduced Michael into the world, followed by twins Paul and Elizabeth in 1962. Richard came into the family in 1963, followed very late by Francis in 1973.
Anne was a very intelligent woman, graduating as Valedictorian of her high school class at Altoona Catholic High School in Altoona, PA and worked as a secretary at Penn State University before becoming a mother and homemaker. After raising her children, she went back to work as a legal secretary for Chisholm and Feldman Law Offices in Providence, Rhode Island for 10 years before retiring.
Anne was also blessed with many wonderful friends all over the country, from Rhode Island to Ohio, Pennsylvania to Missouri and many places in between. She always had an easy way about her, making everyone feel loved and special. She loved to laugh with her friends and there were many nights where the laughter of friends and family would echo throughout the house. She taught her children the value of friendship and loyalty through her and Wendell's example.
Anne's Catholic Faith was central to her life, informing all her important life decisions. A devout Catholic from birth, Anne attended Catholic High School and was married in the Catholic Church. Prior to failing health, she attended Mass every weekend and Holy Day of Obligation. She and Wendell were great contributors to their Church through tithing and giving to various charities over the years. She raised her children in the Faith, ensuring that they received the Sacraments and learned about the love of Christ.
Anne leaves behind a huge family, besides her six children she leaves behind her brothers Pete Kelly of The Villages, FL, and Bill (Gail) Kelly of Tucson, AZ, her daughters-in-law Brenda, Terri, Laurie, Rita and Kristin, and her son in law Mark who were not just in-laws but her daughters and son. She was blessed to have numerous grandchildren, from the ages of 10 – 40: Justin, Michael, Rachel, Megan, Michelle, Stephanie, Matthew, Sean, Claire, Emily, Noah, and Carlin. Several of her grandchildren gave her the wonderful blessing of great-grandchildren: Peter, Lucas, Timothy, Lila, Zoe, Amelia, Macie, Lincoln, Adaline, and Emerson. Anne was preceded in death by her husband Wendell, her granddaughter Courtney and her beloved sisters-in-law Justine Mullen and Joanne Kelly.
Anne was well and truly loved by all who met her. Her children's friends became a part of her family, treating them like one of her own. Anne was renowned in her circle as a great chef, using her wonderful cooking skills as her love language to anyone lucky enough to eat her meals. She was a great lover of books, reading as many as a dozen books a month! She loved to travel, going abroad to Europe and to the Finger Lakes of New York for long wine weekends, she had a zest for life and took the opportunities to enjoy her life as much as possible. The world has lost a bright light, we were all better for knowing her and can't wait to see her in the next life. Well done good and faithful servant! We love you!
Relatives and friends are invited to attend a Mass of Christian Burial on Saturday January 21, 2023 in St. Luke Church, Washington Road, Barrington at 9 a.m. Burial will follow in Gate of Heaven Cemetery, East Providence. In lieu of flowers, donations may be made to Covenant House Save a Child's Life – Donate Now | Covenant House in Anne's memory.