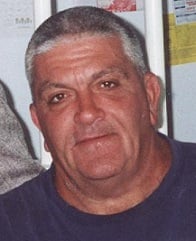 Date of Passing:
January 22, 2015
Borges, Antherio, J., 'Teddy', 66, of Indian Road, Riverside, died peacefully on January 22, 2015 surrounded by his loving family. He was the beloved husband of Joanne M. (Ridondo) Borges.
Born in Providence, a son of the late Antherio and Rose (Benedetti) Borges, he lived in Riverside for 30 years.
Mr. Borges was a laborer in the construction field for many years. He was a United States Navy Veteran serving during the Vietnam era.
Teddy was a devoted Green Bay Packers fan and supporter of several charitable organizations. He enjoyed walking, swimming and spending time with his loving family. He also was an animal lover.
Besides his wife of 42 years, he is survived by his daughter, Kimberly Nunes and her husband Eric of Riverside.
His funeral service will be private.