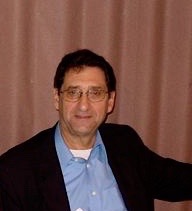 Date of Passing:
March 15, 2020
Anthony Arthur Ciccone, 82, of Barrington, RI, died on March 15th at St. Elizabeth's Manor in Bristol, RI.
Tony was born on April 6th, 1937 in Providence, RI. He received his bachelor's degree and a master's degree in education from Rhode Island College. On July 3, 1965, he married Carolyn Piccirilli. He taught chemistry for 32 years at Portsmouth High School.
An avid baker, Tony loved making his famous pizza, spinach pies, and "Baba" rolls (named for his grandchildrens' name for him). He also loved making and decorating cakes for his family and friends. He made and decorated numerous wedding cakes, including for his son's wedding, plus dozens of birthday cakes for his three grandchildren. He also loved biking and could often be found riding on the East Bay Bike Path.
Tony was preceded in death by his father Sabatino Ciccone and mother Angelina (DeCesare) Ciccone, his two brothers, Robert Ciccone and Roland Ciccone, and his sister Helen Delle Femine.
Tony is survived by his beloved wife of 54 years, Carolyn (Piccirilli) Ciccone. He is also survived by his son, Michael Ciccone and daughter-in-law Suzanne Ciccone of Boxborough, MA, and three grandchildren, Grace Ciccone, James Ciccone, and Leo Ciccone. He was also the father of the late Cara Lynne Ciccone of Stamford, CT.
His funeral services will be private. His burial will be held at St. Ann's Cemetery in Cranston, RI.