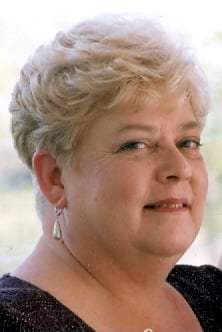 Date of Passing:
February 28, 2011
Guild, Barbara, J.,(O'Brien), 65, of Haliburton Road, Rumford, died unexpectedly on February 28, 2011 at Miriam Hospital, Providence. She was the beloved wife of John C. Guild.
Born in Providence, a daughter of the late William and Sara (Kelly) O'Brien, she lived in Rumford for 40 years.
Mrs. Guild was an LPN at Women's & Infant's Hospital, Providence for 40 years before retiring in 2004.
Barbara was a graduate of Warren High School Class of 1963 and the School of Practical Nursing in Providence Class of 1964. She enjoyed gardening, reading and spending time with her grandchildren.
Besides her husband of 45 years, she is survived by two daughters; Elizabeth Sara Guild-Lessmann of Narragansett and Pamela Jean Santos of Warren, a son; David John Guild of Rumford, three brothers; Richard O'Brien of Smithfield, Dennis O'Brien of Riverside and Duncan O'Brien of Riverside, a sister; Kathleen O'Brien of North Providence and seven grandchildren.
Her funeral service will be held on Friday March 4, 2011 in the W. RAYMOND WATSON FUNERAL HOME, 350 Willett Avenue, Riverside at 11:30 am. Burial will follow in Swan Point Cemetery, Providence. Calling hours are Thursday 4-8 pm.