Barbara L. (MacDonald) Thornton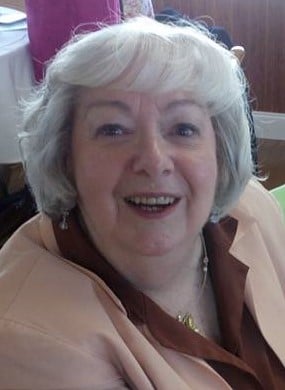 Date of Passing:
August 10, 2022
Barbara L. (MacDonald) Thornton, 88, of Winthrop Street, Riverside, died Wednesday, August 10, 2022. She passed peacefully in her home, surrounded by loving family.
Born in Smithfield RI, daughter of the late William MacDonald and Louise (Hartman) MacDonald, Barbara worked for close to 50 years as a bookkeeper for various employers in the community before enjoying retirement. She was additionally an active member of the East Providence community, serving as both member and officer of the AARP, alternating president and treasurer depending on the year.
Barbara is predeceased by her husband, Charles E. Thornton, and sister Phyllis (MacDonald) Adams, and leaves behind a son, Carl E. Thornton of Huntington, VT, three grandchildren Cole E. Thornton, Campbell A. Thornton, and Hamish K. Thornton, and a community of loved ones including nieces, nephews, friends, and neighbors.
We will best remember Barbara for many things; her passion for wildlife and gardening, her love to celebrate any occasion and ability to find joy in the little things, her optimism and continual support for the Red Sox, her infectious laughter and quick dry wit! Barbara took the time to make the world more beautiful, one flower arrangement and napkin fold at a time. She adored live music and never willingly passed up a chance to hear her son perform.
She will be remembered as a gardener, friend, neighbor, aunt, grandmother, and mother to one and all.
A Celebration of Life will be held on Monday August 15, 2022 in the W. Raymond Watson Funeral Home, 350 Willett Avenue, Riverside. Relatives and friends are invited to attend Calling Hours on Monday from 2 p.m. to 3:30 p.m. with a service at 3:30 p.m. A gathering will follow at Narragansett Brewery 271 Tockwotton St, Providence, RI from 5-7 p.m.
In lieu of flowers donations to the AARP or Roger Williams Botanical Garden are welcome. After all, she loved flowers.