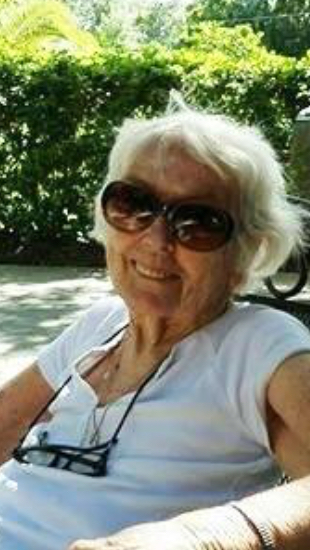 Date of Passing:
May 15, 2018
Phillips, Berta F., (McCusker), 95, of Garden Drive, died peacefully on May 15, 2018 surrounded by her loving family. She was the former wife of the late Edgar Phillips.
Born in Riverside, a daughter of the late Thomas H. and Jennie (Graham) McCusker, she lived in Riverside for 65 years and Sarasota, FL for 30 years.
Mrs. Phillips was a communicant of St. Brendan Church and founder of S.W.A.P. A civil rights activist, she was a lifelong member of the ACLU. She enjoyed reading, solving crossword puzzles and spending time with her loving family.
She is survived by her children, Thomas Phillips and his wife Sandra of Sarasota, FL, Daphne Phillips of Riverside, Sally Jo Easton and her husband Nicholas of Connecticut, Jennifer Archetto of Connecticut, Jude Rouslin and her husband Andrew of Sarasota, FL, Elizabeth J. Zucchi and her husband Jonathan of Seekonk, MA, Ann Marie Jouvensal and her husband Christophe of France, John F. Phillips of Sarasota, FL and Matthew Phillips and his wife Krissy of Riverside; a daughter-in-law, Deb Phillips; twenty-one grandchildren, thirty-five great grandchildren and three great great grandchildren. She was the mother of the late Edgar "Phil" Phillips and James Henry Augustus Phillips and sister of the late Madelyn Rhodes.
Her funeral will be held on Saturday May 19, 2018 from the W. RAYMOND WATSON FUNERAL HOME, 350 Willett Avenue, Riverside at 9:30 a.m. with a Mass of Christian Burial in St. Brendan Church, Turner Avenue, Riverside at 11 a.m. Burial will follow in Gate of Heaven Cemetery.
Calling hours are Friday 4-8 p.m. Flowers are respectfully omitted. Contributions in Berta's memory to the Hattie Ide Chaffee Home, 200 Wampanoag Trail, Riverside, RI 02915 would be deeply appreciated.