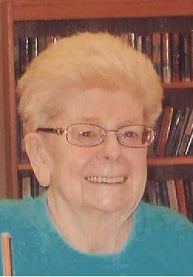 Date of Passing:
September 3, 2012
Wilmot, Beverly, R., 77, of Carousel Drive, Riverside, died unexpectedly on September 3, 2012. She was the wife of the late Bernard J. Wilmot and the daughter of the late William J. and Dorothy E. (Wilson) Glanvill.
Mrs. Wilmot was a longtime resident of Crescent Park Manor and a member of the First Universalist Church, Providence.
She is survived by two daughters; Jamie Douglas and Diane Wilmot, both of Riverside. She also leaves many friends and she will be sadly missed by all.
Her funeral and burial will be private. Arrangements are by the W. RAYMOND WATSON FUNERAL HOME, Riverside.