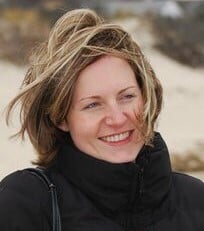 Date of Passing:
June 22, 2019
Berg, Brandi Lee, 37, of Middle Street, Riverside, passed away on June 22, 2019 at Rhode Island Hospital.
Born in Providence, a beloved daughter of Carl E. and Kathleen (Grant) Berg of Riverside, she was a life-long resident of Riverside.
Ms. Berg was a Service Advisor at Cerrone Chevrolet, Attleboro for the past 3 months. She previously was a Warranty Administrator at Herb Chambers Cadillac for 12 years.
Brandi was a beautiful, kind hearted person who loved to help everyone. She loved to reminisce about her childhood and adored her family. Her daughter was her whole world; she loved her immensely. Brandi spoke about her family and friends with pride and happiness. She adored her late grandmother and carried their bond with her always.
She enjoyed running marathons and spending time on the water at Prudence Island. A boat ride on the bay with her parents was a favorite evening pastime. Most recently, she enjoyed attending concerts with her daughter and taking walks with her dog, Captain.
Brandi will forever be remembered in the hearts of her family and friends. She had a way of always making you feel like the most important person in the room. We will honor her memory by loving each other, hugging each other, sharing stories about her and helping those in need. We love you to the moon and back.
Besides her parents, she is survived by a daughter, Kaitlin E. Schaad of Riverside; three sisters, Kimberly Zimmerman and her husband Jerry of Ephrata, PA; Jillian Robinson and her husband Matthew of Riverside; and Wendy Silveira and her husband Eric of East Providence; a paternal grandfather, Kenneth Berg of Riverside and the late Elizabeth (Lunn) Berg; a maternal grandmother, Marjorie (Smith) Grant of East Providence and the late Andrew P. Grant; and five nieces and nephews: Camryn Correira, Tyler Robinson, Austin Silveira, Zachary Silveira and Jaxon Zimmerman.
A Celebration of her Life will be held with Calling Hours in the W. RAYMOND WATSON FUNERAL HOME, 350 Willett Avenue, Riverside on Thursday, June 27, 2019 from 3-7 p.m. Flowers are respectfully omitted. Contributions in Brandi's memory would be deeply appreciated to benefit victims of domestic abuse and can be sent to: The Elizabeth Buffum Chace Center, PO Box 9476 Warwick, RI 02889.