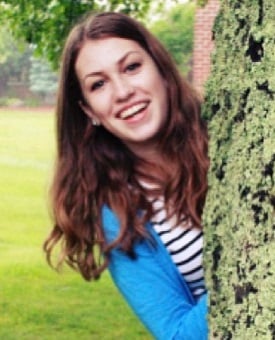 Date of Passing:
November 28, 2018
Greenberg, Brooke R., 21, of Chapel Road, died peacefully on November 28, 2018 surrounded by her loving family.
Born in Chicago, IL, a beloved daughter of Gregory M. and Kathleen A. (Reilley) Greenberg of Barrington, she lived in Barrington for 18 years.
Brooke was a student at Marshall University in West Virginia. She had a lifelong passion for the art of dance and was a beloved student at Rosemary's School of Dance.
Brooke lived an enormous life in her short 21 years. She had a gregarious personality that touched the hearts of everybody she ever met. Traveling was her passion and enabled her to touch the hearts and souls of many from Europe to South America.
The family would like to sincerely thank the entire staff of the Rhode Island Hospital outpatient cancer center, the 8th floor and the MICU as they became Brooke's extended family over the last 16 months. Not only did they provide her with exceptional care, but genuine love and support.
Besides her parents she is survived by a sister, Paige R. Greenberg of Barrington; a brother, Kyle R. Greenberg of Barrington; maternal grandmother, Helen L. Reilley of North Providence; paternal grandparents, Michael and Barbara Greenberg of Harrisburg, PA; two aunts, Kerry Reilley Travers and her husband Brian of Bristol and Erin Reilley Brett and her husband Jay of Barrington and two uncles, Scott Greenberg and his wife Andrea of Corning, NY and Jeffrey Greenberg and his wife Raquel of Fort Myers, FL. She was the granddaughter of the late John Reilley.
Calling hours will be held on Tuesday December 4, 2018 in the W. RAYMOND WATSON FUNERAL HOME, 350 Willett Avenue, Riverside from 4-7 p.m. Relatives and friends are invited to attend a Mass of Christian Burial in St. Luke Church, Washington Road, Barrington on Wednesday December 5, 2018 at 9:30 a.m.