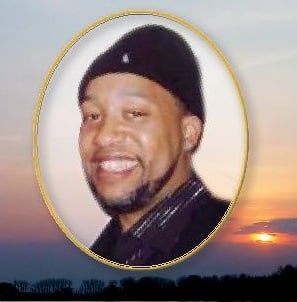 Date of Passing:
December 5, 2020
Reis Jr., Bryan M. "Props", 48, of Harold Street, Providence, died unexpectedly on Saturday, December 5, 2020 at Rhode Island Hospital, Providence. He was the beloved husband of Peggy M. (Salinas) Reis.
Born in Providence, a son of the late Bryan M. Reis and Mary Ann (Byrd) Perry.
A graduate of Cranston East High School, class of 1991. He attended Johnson & Wales University.
Bryan was employed as a Chef at the Cape Verdean Progressive Center in East
Providence. He had worked for various restaurants throughout the state.
Bryan was an avid Boston Celtics fan. He enjoyed playing poker and listening to R&B and
hip hop music. His favorite rapper was Buckshot. In his younger years, he pursued being a rapper. He had a passion for cooking and loved spending his mornings having breakfast with his in-laws. Bryan also enjoyed watching superhero movies, Godzilla, and police and cooking shows.
Bryan loved spending time with his family and friends. He adored his wife and son "Q". Feeding people was his forte, especially having BBQ's – Bryan was lovingly known as the "Grill King". He was a generous and gentle man with a smile that would light up any room.
Besides his wife of 16 years, he is survived by a son, Quyncy O. Reis of Providence, four aunts, Marilyn A. Alves and her husband Robert, of Ft. Myers, Florida, Diana M. Reis-Taylor and her husband Peter, of Providence, Linda Byrd of Providence, Minnie Pugsley and her husband David of Smilax, KY, two uncles, Benjamin Wilson and his wife Carrie of Cambridge, MA, Clinton Byrd of Taiwan, father and mother-in-law, Jaime and Ines Salinas of Providence, two brother-in laws, Kevin and Jaime Salinas of Providence, and his dog "Angel". He was the grandson of the late John M. Reis Jr., Antonia (Ramos) Reis, and Lizzie Wilson, and the nephew of the late Kenneth and Melvin Byrd.
Relatives and friends are invited to a Mass of Christian Burial on Friday, December 11, 2020 at 10am in Our Lady of the Rosary Church, Traverse Street, Providence. Burial will be private in Swan Point Cemetery. Visitation will take place in the church prior to Mass from 9am until 10am.