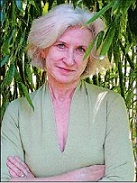 Date of Passing:
January 13, 2016
C. D. Wright, the prize-winning poet and writing professor at Brown University, died unexpectedly Jan. 13, her publisher, Copper Canyon Press, has confirmed.
Wright, an Arkansas native who served as Rhode Island's poet laureate in the 1990s, turned 67 on Jan. 6. The cause of death has yet to be determined.
Her death also came just days after the release of her last book, a collection of essays.
Wright was known for her hybrid language and colloquial flair. Her poetry often contained snatches of conversation, phrases in Spanish or French, references to her and others' work, as well as a whiff of life in the Ozarks.
Gale Nelson, who worked with Wright at Brown, said his colleague's poems ranged from a documentary style ' giving voice to prisoners at Louisiana's Angola Prison ' to 'nearly the pure sound of music.'
Wright, a slight woman, was 'the kind of person who was always herself', said Nelson, who had known Wright since the 1980s. 'She said what she thought.'
When Wright was a finalist for the 2009 Griffin Prize, Canada's biggest poetry competition, the judges likened her work to 'white phosphorous', and said it was written with 'merciless love and depthless anger.'
That sense of anger came across in a 2009 article in The Providence Journal, when Wright called 'Rising, Falling, Hovering', her take on the Iraq War and other current events, her 'most ferocious book.'
'This book was fueled by pain and rage', she said, 'and trying to reconcile things, and making peace with myself.'
When Wright won a $500,000 MacArthur genius award in 2004, the program characterized her as 'an experimental writer, a Southern writer, and a socially committed writer, yet she continuously reinvents herself with each new volume.'
Carolyn Wright, whose mother was a court reporter and father a probate court judge, got an MFA in creative writing in 1976 from the University of Arkansas.
The following year, Lost Roads Publishers picked as its first offering Wright's poetry collection 'Room Rented by a Single Woman.' She would take over Lost Roads after the death of the publisher, and continue to push the work of young poets, while publishing translations of poetry previously unavailable.
She met husband Forrest Gander, who also teaches creative writing at Brown, after moving to San Francisco in the late 1970s. The couple was married in 1983, the same year Wright arrived at Brown, where she twice served as head of the graduate writing program. They lived in Barrington.
Nelson, Wright's colleague in the writing department, said she was 'fiercely loyal' to Gander, and their son, Brecht.
Wright's other accolades include a nomination for the National Book Award and a Guggenheim Fellowship. She was elected chancellor of the Academy of American Poets in 2013.
Her election was praised at the time by experimental poet Anne Waldman, who said, 'Brilliantly astute, generous, witty, panoramic, celebratory, C. D. Wright is one of our most fearless writers, possessed with an urgency that pierces the darkness of our time.'
She is survived by her husband, Forrest Gander; her son, Brecht and a brother, Warren Wright.
A private Memorial Service was held by the family.