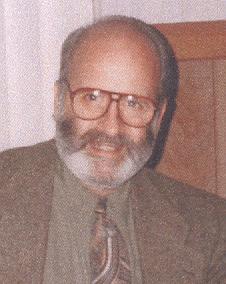 Date of Passing:
March 2, 2013
Sannella, Carl, 73, Born on March 20, 1939, of East Providence, passed away on March 2, 2013 surrounded by his loving family and friends. He was the husband of the late Adela Lavaina Tancayo-Sannella, a beautiful Hawaiian woman who was the light and love of his life. Born in Providence, RI, he was the son of the late Francis M. Sannella and Evelyn Triangolo. He was predeceased by his loving sister; Carol.
Carl was an Army War Veteran. He was a fellow traveler of Bill Wilson, having spent his professional career in the substance abuse field. He was a founding member of the 'A Team' at Roger Williams Medical Center for thirteen years and also worked at Butler Hospital for ten years. Carl has touched countless lives in the quest for peace in their lives. His compassion for the people he served and his vibrant sense of humor were admired by his fellow employees. Once you got involved with Carl 'Bubba' or 'Bubbs' you knew you could count on him for ANYTHING. He was a man who was there for so many people and changed many lives.
Carl was an avid jazz enthusiast whose record and CD collection reflected both contemporary and classical jazz artists. His favorite pastime was listening to his extensive collection with friends and some very tolerant neighbors. He was a fervent fan of the Patriots and Red Sox both in good times and bad. His satiric humor was only surpassed by his excellent culinary skills. Carl's favorite word was 'Abbondonza', and this was reflected in his cooking, jazz and love of family and friends.
He is survived by his children; Christopher Sannella of Florida, Caroline Sannella-Furlan of Florida, Matthew Sannella of East Providence, Jason and Travis Rudolph of Providence, Regina Rudolph, Robert Brunelle of Providence and Thomas Brunelle of Massachusetts. Carl also leaves 9 grandchildren and 6 great-grandchildren.
A Celebration of Carl's life will be held on Sunday March 10 in the W. RAYMOND WATSON FUNERAL HOME, 350 Willett Avenue, Riverside at 2:00 pm. Calling hours are Sunday 1-2 pm. Burial will be private.