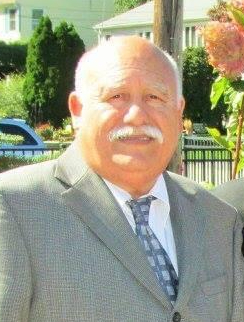 Date of Passing:
December 31, 2020
Almeida, Carlos A., 75, formerly of Church Street, Barrington died unexpectedly on December 31, 2020 at St. Anne's Hospital, Fall River, MA. . He was the beloved husband of Manuela M. (Canario) Almeida.
Born in Faial Azores, Portugal, a son of Ilda Natalia Viveiros of Riverside and the late Gualter M. Almeida, he lived in Barrington for 40 years and Stafford Road, Tiverton for the past year.
Mr. Almeida was a custodian for the Barrington School Department for 26 years before retiring in 2008. He also was head of Facility Maintenance at the Barrington YMCA for 20 years.
Carlos was a member of the Bristol Sports Club, Warren Soccer Club, Phillips Street Hall Soccer Club, Luso Americana Soccer Association and the Fayal Sports Club in Faial, Azores. He was a head coach and member of the Barrington Soccer Assocation.
Mr. Almeida served in the Portuguese Army as a Military Police Officer.
Besides his wife and mother, he is survived by four sons, Carlos A. Almeida Jr. of East Providence, Christopher M. Almeida and his wife Ashley M. Rook-Almeida of Riverside and twin sons, Richard D. Almeida of Tiverton and Robert D. Almeida of Warwick; a sister, Dora M. Almeida of Lisbon, Portugal; a brother, Albert Almeida of the Azores, Portugal and one granddaughter, Ryleigh R. Almeida of Riverside.
Relatives and friends are invited to attend a Mass of Christian Burial in St. Brendan Church, Turner Avenue, Riverside on Tuesday January 5, 2021 at 10 a.m. Calling hours and flowers are respectfully omitted. Contributions in Carlos's memory to St. Brendan Church, 60 Turner Avenue, Riverside, RI, 02915 would be deeply appreciated.