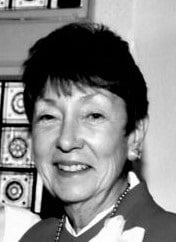 Date of Passing:
July 14, 2017
Carol A. White, 79, formerly of Riverside, passed away on July 14, 2017, after a sudden decline, with her family by her side at RI Hospital. Carol was the daughter of Ralph R. and Alice Thomas of Pawtucket, widow of Arthur Woodcock, and life-long best friend of her "sister" and partner-in-crime, Donna M. Armour, who passed away on December 24, 2016. She leaves behind the two women for whom she was a source of inspiration, love, and laughter—her daughter, Pamela Woodcock Pfeiffer and her granddaughter Dylan L. Brekka. Carol also leaves behind a son-in-law, Mark A. Pfeiffer, with whom she had a great friendship.
Carol originally hoped to become a doctor but, given the times and her gender, was given the choice of becoming a teacher or a nurse instead. She therefore set out to be the best nurse possible, graduating from the RI Hospital School of Nursing and working in hospital settings until finding her long-time home with the then Visiting Nurses Association of Greater Providence, where she and Donna became inseparable friends. Carol was finally able to attend college in her 40s, earning her BA in record time. At the time of her retirement in 1995, to join Donna in caring for their beloved Dylan, Carol was the supervisor for the VNA East Bay office.
Carol was known for her many creative talents, intelligence, and wicked sense of humor. Her interests were varied, and what she didn't know about herbs, Egyptology, historical architecture, traditional rug hooking, and astrology was likely not worth knowing. In addition, Carol and Donna co-founded a home-based business named The Quiet Garden, specializing in dried and silk floral arrangements, wreaths and various crafts. Together they avidly gardened and crafted and travelled to England, Maine, Cape Cod, and Penn Dutch Country when work allowed. The family would like to thank the staff of St. Elizabeth Manor in Bristol for their support, care, and true affection for Carol and also the staff of RI Hospital for their care and kindness to all of us in the end.
Services will be private. In lieu of flowers, memorial contributions to St. Elizabeth Manor's Activity Fund, One Dawn Hill Road, Bristol, Rhode Island 02809 or to Insight, 43 Jefferson Boulevard, Warwick, RI 02888 are welcomed.