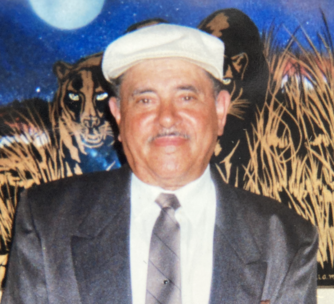 Date of Passing:
November 14, 2023
Brown, Charles, F. "Charlie" , 98, of Olmsted Way, Providence passed away peacefully at his daughter's home in East Providence on Tuesday, November 14, 2023. He was the husband of the late Anna T. (Almeida) Brown.
Born in Madison County, Virginia on May 23, 1925 a son of the late Howard B. Brown Sr. and Eleanor (Strother)Brown. He resided in Providence for 94 years.
Before retirement Mr. Brown was employed as a machinists by the former Rosbro Plastics Company, of Pawtucket.
He enjoyed watching Cowboy movies, Judge Judy and The Price Is Right. He was an avid Billiard player and a true New England sports fan and the Kentucky Derby.
His love of sports also lead him to be an enthusiastic supporter of local youth sport teams. He looked forward to going to Twin Rivers and taking his yearly trip to Atlantic City. Charlie loved to dance and take his daily walks.
He took great delight in eating, savoring every bite. Charlie will be remembered for his big personality, being a jokester and his assortments of hats.
He is survived by a daughter, Linda J. Brown of East Providence, two sons, Marvette Howard and his wife LaRue of Chicago, IL, Charles Howard of Columbus, Ohio, six grandchildren, Langston, Aaron, Chandler and Eric Howard, DeAhna Carson, Tiana Victor, his companion, Marie Speaks of Providence 3 bonus children Sidney, Jeffrey and Nancy Speaks, numerous bonus grand and great grandchildren and a host of relatives and friends.
He was the brother of the late Richard E. Brown, Howard B.Brown Jr., Kenneth Brown and Dorothy Maynard. He was preceded in death by two of his companion's children
Michael and Michele Speaks.
All Funeral arrangements will take place in our Lady of the Rosary Church on Monday, November 20, 2023 21 Traverse Street, Providence. The Mass of Christian Burial will be celebrated at 11 AM. Burial will follow in Gate of Heaven Cemetery, East Providence. VISITATION from 10-11 AM.
In lieu of flowers, Gifts in his memory may be made to the Cape Verdean Cultural and Education Scholarship Fund 329 Grosvenor Avenue, East Providence, Rhode Island 02914