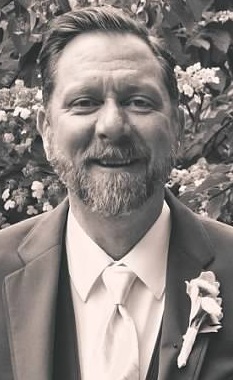 Date of Passing:
November 9, 2020
Chadsey, Charles G., 60, of Seekonk, MA, passed away on November 9, 2020 surrounded by his family after a yearlong battle with cancer.
He is survived by his wife Julie Chadsey, his daughter Carrie McGowan and her husband Jon, his son Charles Chadsey and his wife Kathy, and his son Michael Chadsey. He is also survived by his mother Joan Chadsey, his father in law Steven Silvia as well as his grandchildren Logan & Mason Chadsey and Celia & Jack McGowan. He is predeceased by his father Gordon Chadsey, brother Steven Chadsey and mother in law Judy Silvia.
Prior to his diagnosis, he served as the Postmaster of the Seekonk Post Office for 6 years, the Rehoboth Post Office from 2004-2012 and the N. Scituate Post Office from 1998-2004. He was an enlisted member of the US Coast Guard from 1980-1984.
He enjoyed spending time with his family, traveling with his wife to Europe, and never missed an opportunity to laugh and joke around. To honor the memory of the wonderful person he was, please take a moment out of the day to do a good deed for someone else.
Calling hours will be held on Thursday November 12, 2020 in the W. RAYMOND WATSON FUNERAL HOME, 350 Willett Avenue, Riverside from 4-7 p.m. The guidelines set forth by the Rhode Island Department of Health will be observed. Face coverings are required and only ten people will be allowed in the building at a time. A private burial will be held in Elm Grove Cemetery, North Kingstown.
In lieu of flowers, please make a donation to the Seekonk Fire Department, 500 Taunton Avenue, Seekonk, 02771 would be deeply appreciated.