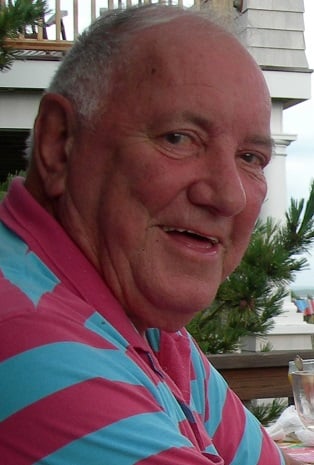 Date of Passing:
April 24, 2018
Charles Van Schaick Irwin, 90, passed away peacefully on April 24, 2018 at the Phillip Hulitar Hospice Center in Providence RI. The son of Ernest and Grace (Van Schaick) Irwin, Chuck was born April 6, 1928 and raised in the green mountains of Vermont, a place he always held dear.
During the Depression, his family moved to Watervliet, NY where he graduated from high school, and enlisted in the US Marine Corps. He worked for 30 years as a foreman in the melt shop at Alleghany Ludlum Steel Co. (Al Tech) where he met the love of his life, Barbara Adele Allen. They married in 1952 and raised a family in their home of more than 70 years in Poestenkill, NY.
After retiring, he worked part-time as assistant to the Tax Assessor for the Town of Poestenkill. First and foremost a family man, Chuck also loved back-yard gardening and birding, drives with his wife on scenic country roads, piano playing, bridge with close friends and a good fisherman's platter.
He is survived by 3 children, Janice Irwin (Bob), Steven Irwin (Sue) and Joyce Hickey (Larry); and 4 grandchildren, Timothy, Jana (Philip), John Marcel and Nicholas. He was the brother of the late Richard Jay Irwin.
Relatives and friends are invited to attend a brief Graveside Committal Service in the Memory's Garden, 983 Watervliet-Shaker Road, Albany, NY, Monday April 30 at 1:30 pm. In lieu of flowers, contributions may be made to the Evangelical Lutheran Church, P.O. Box 167 Poestenkill, NY 12140. Funeral arrangements by W. Raymond Watson Funeral Home, Riverside, RI and Perry-Komdat Funeral Chapel, Averill Park, NY.