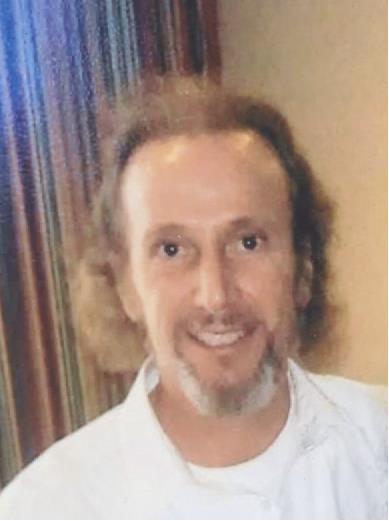 Date of Passing:
April 22, 2020
Samson, Christopher L., 60, of First Street, East Providence died peacefully on April 22, 2020 surrounded by his loving family. He was the former husband of Linda Samson of Fryeburg, Maine.
Born in Providence, a son of the late Lionel J. Samson and the late Florence (Black) Hall, he was a lifelong resident of East Providence.
Mr. Samson was a truck driver for the Central Paper Company for 20 years.
Christopher enjoyed listening to talk radio. A devote Christian, he voluntarily contributed to various charitable organizations, including the Wounded Warrior Project, St. Jude Children's Memorial Hospital and the Shriners.
He is survived by three daughters, Amelia A. Samson of North Smithfield, Andrea A. Littlejohn of North Providence and Sara G. Flynn of Cape Coral, FL; a son, Matthew J. Samson of Warwick; two brothers, Richard Samson of Riverside and Jeffrey Samson of Riverside; a sister, Laurie Leamy of East Providence and six granddaughters. He was the brother of the late David Samson and Linda Hopkins.
His funeral service will be private. Burial will follow in Warren South Burial Ground, Warren.