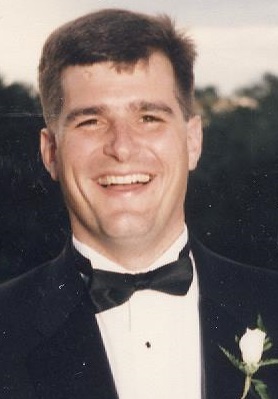 Date of Passing:
February 22, 2018
Grenier, Christopher W., 51, of Barrington, passed away on Thursday, February 22, 2018. He was the son of William and Ann Grenier of Foster. He was the husband of Mary for 25 years. He was the beloved father of Emily, Brian and Rachel; the brother of Timothy (Laurie) and Elizabeth (Jane Linden). Chris was predeceased by his daughter, Jessica and his brother, William.
Chris graduated from Providence College in 1988 and then spent 20 years as a Special Agent with the US Drug Enforcement Administration. Upon retirement he was employed by the Grenier Group, a family home building company, for over ten years.
His Funeral and burial will be private.