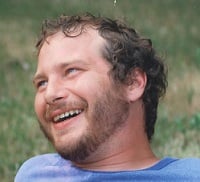 Date of Passing:
February 28, 2015
McDonough, Corey, Emmett, formerly of East Providence, passed away unexpectedly on Saturday, February 28, 2015 at the age of 38. He resided in Seattle, WA, with his son, Bobby.
Corey, born July 12, 1976 in Providence, RI, was a Seattle resident for the past 10 years, although he formed a unique bond with every city he's lived in. He will be dearly missed by his son, Robert Emmett McDonough, age 5; his parents Robert and Debra McDonough, Jr.; his mother, Denise Mowry; his siblings Mark McDonough, Jr., Kelly McDonough, Stacy Halvorson, as well as Brandon Mello, Christina Mello and Deanna Mowry. Among the others who he loved and love him are his nephews Emmet McDonough, Parker Halvorson and Mason Halvorson and his maternal grandmother, Gloria Boucher. He was the grandson of the late Robert and Eleanor McDonough, Sr. and Robert Mowry. He leaves behind countless uncles, aunts, cousins, extended family and friends.
Corey was an incredibly gifted artist, craftsman and chef. He worked for the past 10 years as a carpenter in Seattle. He has traveled throughout the country and lived each day with an intense passion for life and learning. Corey was an avid reader and he never turned down a good debate. He enjoyed talking with people, whether family, friends or strangers- he had the gift of conversation. He learned the meaning of unconditional love when Bobby was born on December 20, 2009 and he became the very center and love of Corey's life.
Calling hours will be held on Thursday March 12, 2015 in the W. RAYMOND WATSON FUNERAL HOME, 350 Willett Avenue, Riverside from 9-11:00 a.m. The family invites you to a reception and Celebration of Life from 12:00-3:00 p.m. at the Providence Marriott Downtown, 1 Orms Street, Providence, RI.
In lieu of flowers, the family invites contributions to the college fund that Corey has already established for his son, Bob. Having the opportunity to attend and experience college was one of Corey's highest priorities for Bobby.