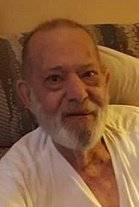 Date of Passing:
May 6, 2017
Pezzullo, Daniel J., 'Danny the Barber', 75, of Planet Avenue, Riverside, died peacefully on May 6, 2017. He was the beloved husband of Jacquelyn (Bourassa) Pezzullo.
Born in Providence, a son of the late Anthony and Jennie (DiOrio) Pezzullo, he lived in Riverside for 30 years.
Mr. Pezzullo was the owner and operator of the Meadow Barber Shop, Barrington for 46 years before retiring in 2000.
Daniel was a member of the Freedom Road Baptist Church and the Rhode Island Barbers Union Local #328. He enjoyed fishing, woodworking, gardening and storytelling.
Besides his wife of 52 years, he is survived by two sons, Kevin R. Pezzullo and his wife Patrice of Riverside and Daniel J. Pezzullo Jr. and his wife Dawn of Coventry; a daughter, Karen L. Pezzullo and her husband Thomas of Providence; a brother, Anthony Pezzullo Jr. and his wife Maryann of Hendersonville, NC; ten grandchildren and nine great grandchildren. He was the brother of the late David W. Pezzullo.
His funeral service will be held on Friday May 12, 2017 in the W. RAYMOND WATSON FUNERAL HOME, 350 Willett Avenue, Riverside at 12 noon. Burial will follow in Santa Maria del Campo Cemetery, Upland Way, Barrington. Calling hours are Thursday 3-8 p.m.