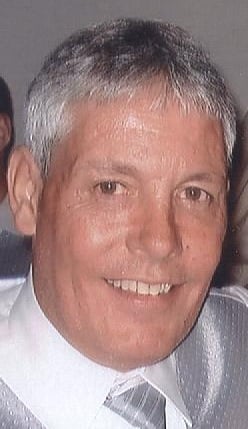 Date of Passing:
May 4, 2012
DiBello, David W., 53, of Turner Avenue, Riverside, died peacefully on May 4, 2012 at home surrounded by his loving family. He was the beloved husband of Paula B. (Winfield) DiBello. They were together for 27 years.
Born in Providence, a son of the late Americo and Dorothy (Cannon) DiBello, he lived in Riverside for 48 years.
Mr. DiBello was a barrel plater for the R.E. Sturdy Company, Providence for 29 years. A sports enthusiast, he was a devoted Minnesota Vikings fan.
Besides his wife he is survived by his stepchildren; James R. Winfield of East Greenwich, Paul D. Winfield of Riverside and Rebecca McMillen-Eickhoff of Roseville, Michigan, two nieces; Heather Feid of Somerset, MA and Tina Murphy of Riverside, seven granddaughters and one grandson. He was the brother of the late Diana J. Murphy, Gail M. and Joseph P. DiBello.
His funeral will be held on Wednesday May 9, 2012 from the W. RAYMOND WATSON FUNERAL HOME, 350 Willett Avenue at 9 a.m. with a Mass of Christian Burial in St. Brendan Church, Turner Avenue, Riverside at 10 a.m. Burial will follow in Gate of Heaven Cemetery. Calling hours are Tuesday 5-8 p.m.