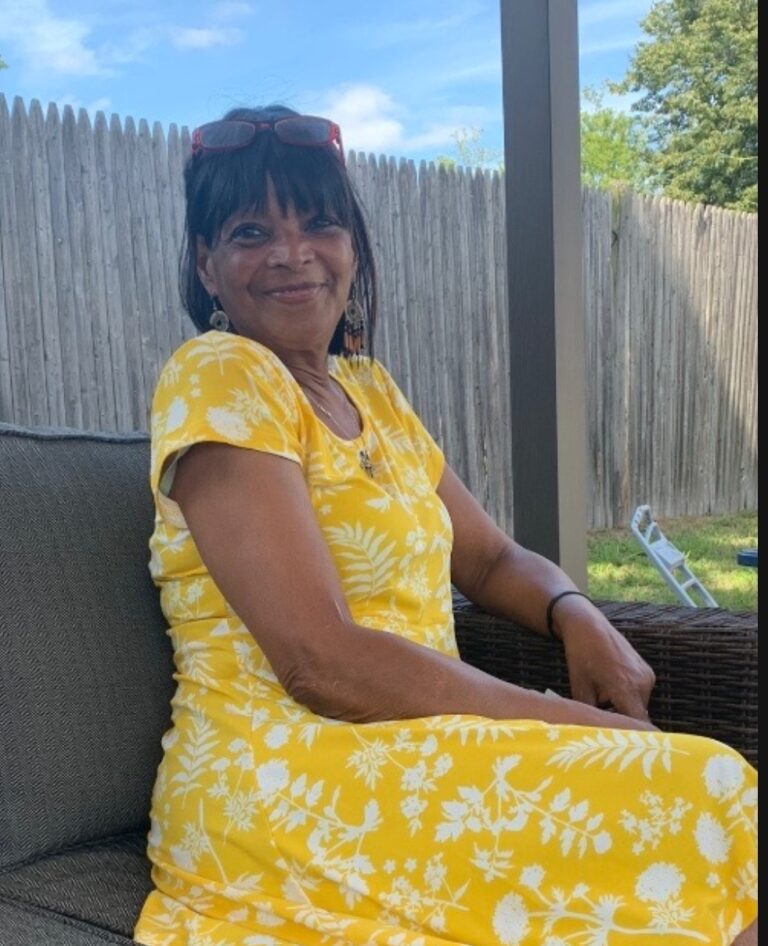 Date of Passing:
September 28, 2021
Deborah Lee (Augustus) Gonsalves, "Debbie" 65, of Woodbury Road, Cranston died peacefully on Tuesday, September 28, 2021 at home surrounded by her loving family.
Born in Providence, a daughter of the late Howard D. Augustus Sr. and Beatrice M. (Davis) Augustus.
She was a graduate of Cranston East High School, Cranston. Debbie worked for the State of Rhode Island as an institutional attendant at the former IMH now known as the Eleanor Slater Hospital, Cranston. She retired in 2019.
She then went on to work for the Cranston School Department.
She was a member of the former Calvary Covenant Church in Cranston.
Debbie took pleasure in the arts by enjoying both music and drawing. A few of her favorite hobbies/activities were gardening, crocheting and cooking. She also enjoyed spending time at the beach and was a known animal lover. She will be remembered as a sweet, kind and generous person that always put others first. She was often described as a "Social Butterfly" with an uplifting spirit.
She is survived by two daughters, Monica L. DePina and her husband Aristoteles of Cranston, RI, Stephanie Gonsalves of Los Angles, CA, one son, Raymond Mckendall and his husband Leo of Topsfield, ME, four sisters, Karen L. Sivels and her husband William of Norfolk, VA, Barbara A. Augustus Johnson and her husband Michael of Sherman Oaks, CA, Sheila M. Kankam and her husband McDonald of Pawtucket, RI, Paula Riser and her husband Regal of Los Angels, CA, one brother, Steven M. Augustus of Cranston, RI, a grandson James R. Anderson III, a granddaughter, Amelia L. DePina, an aunt Irena Brannon Davis of Atlanta, GA and Several nieces, nephews, cousins and friends.
She was the sister of the late Howard D. Augustus Jr., Bryan Augustus, Paul Augustus and Brenda Gonsalves. She was the former wife of the late Raymond Gonsalves.
A Memorial Service will be held in her honor on Saturday October 2, 2021 from 2-4 p.m. in the W. Raymond Watson Funeral Home, 350 Willett Avenue, Riverside.