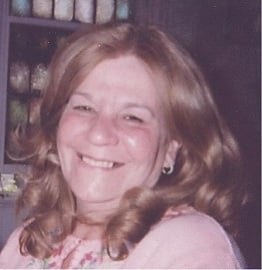 Date of Passing:
September 2, 2012
Fournier, Denise, D., (Tait), 60, of Harold Street, Riverside, died unexpectedly on September 2, 2012 surrounded by her loving family. She was the wife of Paul A. Fournier.
Born in Providence, a daughter of Lois (Hevey) Manganelli of East Providence and the late John Tait, she was a lifelong resident of Riverside.
Mrs. Fournier was a caregiver for her loving grandchildren David, Jacob and John.
Denise was a member of the Grace Chapel, Rumford. She enjoyed spending time with her loving family.
Besides her husband and mother, she is survived by a daughter; Lisa E. (Deardorff) Raposa and her husband David of Barrington, two sons; John H. Deardorff of Barrington and Paul A. Fournier Jr. of Riverside, two brothers; Thomas Tait of Riverside and James Tait of Foster and three grandchildren; David M., Jacob R. and John R. Raposa.
A Memorial Service will be held on Sunday September 9, 2012 in the Grace Chapel, 130 Roger Williams Avenue, Rumford at 10 am. Burial will be private.
Contributions in Denise's memory to the Denise Fournier Memorial Fund, c/o Lisa E. Raposa, 34 Richmond Ave, Brrington, RI, 02806 would be deeply appreciated. Arrangements are under the direction of the W. RAYMOND WATSON FUNERAL HOME, Riverside.