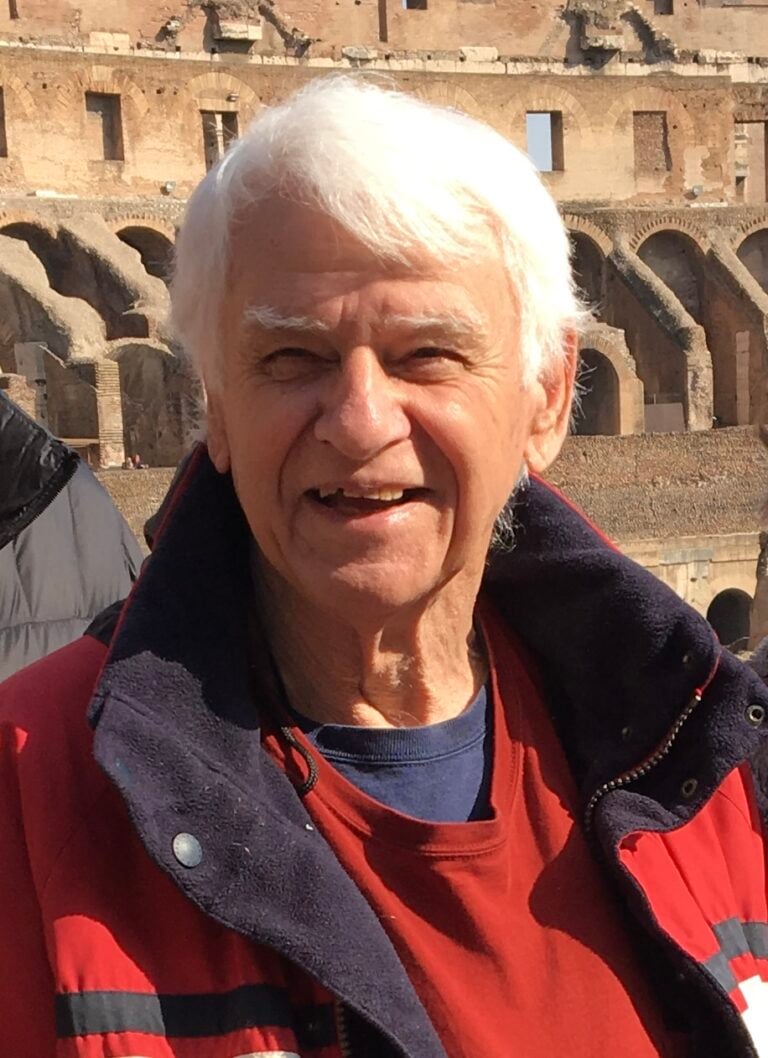 Date of Passing:
April 30, 2022
Dennis E. Angelini, PhD, of Barrington, died peacefully on Saturday April 30, 2022 at Miriam Hospital, Providence. He was happily married to Carol Angelini for 62 years. They married following a 3 month courtship after meeting at The Mooring Restaurant in Newport in 1959. Dennis, son of Luigi and Alice Angelini, was the youngest of eight children and grew up in Fall River, MA.
Dennis received his Electrical Engineering degree from Durfee Tech and took a job at General Dynamics Electric Boat in Groton CT. He rose to the position of Chief Test Engineer working on nuclear submarines. At age 32, he decided to change careers and graduated from the University of Connecticut and then Syracuse University where he received his Ph.D. in Psychology in 1974. Dennis then returned to New England with his family and settled in Newport, Rhode Island. Dennis worked as Assistant Director of Mental Health for the State of Rhode Island for 7 years. He then took the position as Director of Fairfield Hills Hospital in Newtown, CT. After 10 years in Connecticut, Dennis retired to Barrington, RI, so he could be home to care for his daughter, Krista, and to support his wife Carol in her career as a teacher.
In retirement, Dennis pursued his love of antiques and collectables as well as his love of travel. Dennis's enjoyment of the hunt brought him to auctions, antique stores, and yard sales starting his day at 5AM on Saturdays. The first twenty minutes of any visit to the house included a tour and description of the latest "finds" and an emotional description of the one that got away. His bucket list trips included travel to the Mediterranean with highlight visits to the Acropolis, Rome, Florence, and Barcelona.
Dennis is survived by his wife, Carol Angelini, his sons Bradford (Theresa) Angelini and Michael (Dawn) Angelini, his grandchildren Megan (Mark) Silverman, Brandon (Theresa) Angelini, Sofia Angelini, Graciana Angelini, and his great grandson, Jacob Silverman.
Dennis is preceeded in death by his son Joseph, his daughter Krista, his grandson Alexander, his two brothers Russell and Roland, his five sisters Anita, Beatrice, Dora, Viola, and Jean, and his parents.
In lieu of flowers, donations can be made to the Wampanoag Warriors Special Olympics of Rhode Island. https://give.specialolympicsri.org/teams/16090-wampanoag-warriors.