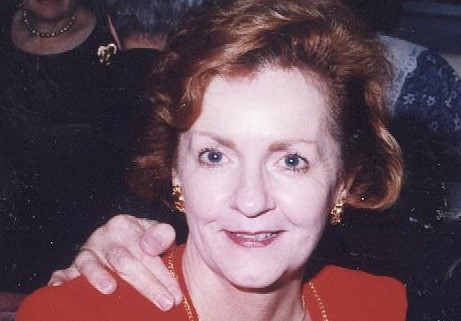 Date of Passing:
February 3, 2018
DEASY, DOLORES J. (Peckham), of Gibbs Street Rumford, RI, passed away peacefully on February 3, 2018 surrounded by her loving family after a courageous battle with cancer. Dolores was the beloved wife of her late husband Professor Robert Deasy of Providence College.
Born in Norwood, MA on June 9, 1939, the daughter of the late John Peckham and Mary McColgan Peckham, Dolores was the youngest of eleven siblings; Irving Peckham, Walter Peckham, James Peckham and the late; Maude (Peckham) Thistle, Helen, Anne, Carol, George, John, and Spencer Peckham
She is survived by Katy Krupa and her husband Jeff of Charlotte, NC, Maribeth Knox of Rhode Island, Robert Deasy of East Providence, Leeann Dias and her husband Gregory of Rumford. Dolores was the devoted grandmother of five grandchildren; Courtney Bridges, Robert and Ali Hayes, Michael and Sean Krupa. Dolores is also survived by several beloved cousins, nieces and nephews.
Relatives and friends are invited to attend a Mass of Christian Burial in St. Margaret Church, 1098 Pawtucket Avenue, Rumford on Saturday February 10, 2018 at 10 a.m. Private burial will follow in Terrace Hill Cemetery, Walpole, MA. Calling hours and flowers are respectfully omitted. Contributions in Dolores' memory to the St. Margaret's School endowment fund, 42 Bishop Avenue, Rumford RI, 02916 Beacon Hospice of Rhode Island, 1 Catamore Blvd., East Providence, RI, 02914 would be deeply appreciated.