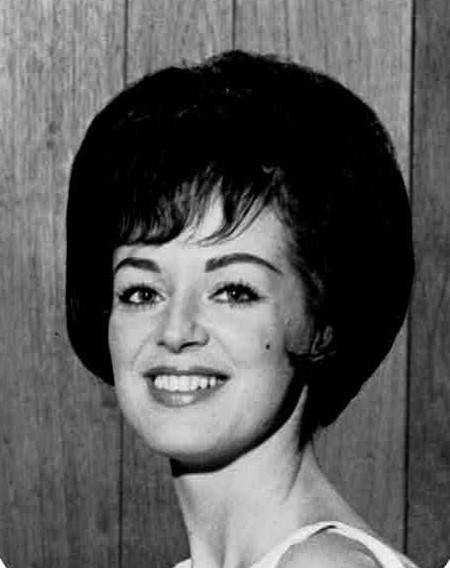 Date of Passing:
January 28, 2020
Campbell, Donna Rae Dickson (Burrows), 88, passed away at Steere House, Providence, RI, on January 28, 2020. She had previously resided at Atria Bay Spring in Barrington. Donna was born December 7, 1931 in Pawtucket, RI to Clarence and Wilma Burrows.
Her striking looks and natural beauty were noticed at a very early age. In the course of her life, she enjoyed being a model in both print media and television as well as a TV personality. She was sought after for modeling tasks and fashion shows by the dominant retailers of the era, including the Outlet Company, Peerless, Shepard's, Harris Furs and innumerable others. She would also be seen in TV commercials including the Outlet Company, Almacs, Chrysler Corp., and Cherry and Webb. Donna was a popular print-ad model and was contracted by the Fram Corp, General Electric, US Rubber, Pearson Yachts, Seventeen Magazine, WJAR, and many others.
Donna was the champion of many beauty pageants. Some of her many titles included: Miss Rhode Island for Miss Universe, 1958, Miss California Wine Queen, 1958, Miss Breck Golden Girl contestant, 1959, National Semi-Finalist Miss Rheingold, 1960 and Miss Rhode Island for Miss World, 1960 just to name a few. She graduated from the Nancy Taylor Charm School in New York and became an instructor for the Bunny North Charm and Modeling School.
As Donna Dixon, she co-hosted the show Eye-Dentify on WJAR-TV with Jay Kroll from 1964 to 1966. She was artistically gifted in painting and drawing and was eager to share her interests and talents in both fashion and interior design as well. She also loved to read and write, penning a yet to be published novel called "Say Good Bye." Later in life, Donna became a nanny and was much loved by her charges.
She is survived by her three children, Leslie McGlory of Seekonk, MA, Scott Campbell of Murfreesboro, TN and Kyle Dickson of Chattanooga, TN and their families and her beloved grand dog, Haggis. In lieu of flowers, donations may be made to the Alzheimer's Association.
A Celebration of her Life will be held in the spring.
Arrangements are by the W. Raymond Watson Funeral Home, 350 Willett Avenue, Riverside.