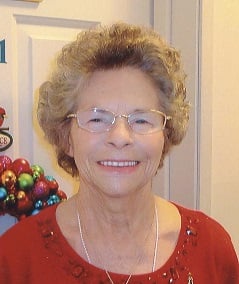 Date of Passing:
March 11, 2014
Schmaltz, Dorothy, M., 81, of Bullocks Point Avenue, Riverside, died peacefully on March 11, 2014. She was the wife of the late Stevie D. Schmaltz.
Born in Lawrenceburg, IN, a daughter of the late Louis and Rosa Anna (Kefer) Schwing, she lived in Riverside, Providence and Florida.
Mrs. Schmaltz was a manager at the Twin Fair Department Store, Ohio, for 12 years before retiring in 1984.
She is survived by two daughters; Faye Ann Flynn and her husband Gerry of Port Richie, FL and Deborah S. Hess and her husband Mike of Riverside, three sisters; Mary Miller of Indiana, Flo McConville of Florida and Esther Conrad of Florida, seven grandchildren and seventeen great grandchildren. She was the sister of the late Louis Schwing Jr. and Rosiena Rogers.
Her funeral service will be held in the Bushnell Veterans Memorial Cemetery, Bushnell, FL, at a date and time to be announced. Flowers are respectfully omitted. Contributions in Dorothy's memory to Home & Hospice Care of RI, 1085 North Main Street, Providence, RI, 02904 would be deeply appreciated.