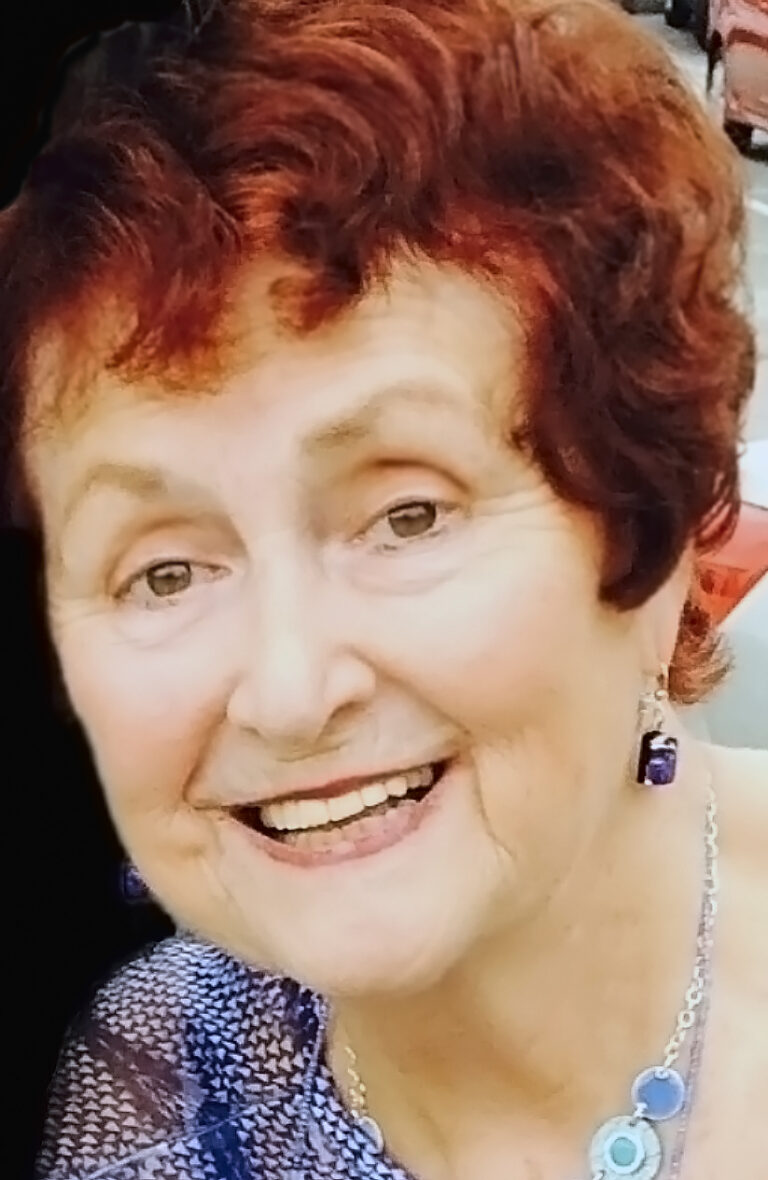 Date of Passing:
January 24, 2023
Dorothy Nixon Shaw, 85, of Riverside, RI, passed away peacefully surrounded by her loving family Tuesday, January 24, 2023.
Born in Oceana, VA to John Edward Nixon and Mary Amelia (Sawyer) Nixon, she was a member of the first graduating class of Princess Anne High School in 1955. She later graduated from Norfolk College of Business where she was a member of Alpha Iota International Honorary Business Sorority. In 1958 she married Stanley Allen Shaw, Jr., the love of her life. Their travels and adventures brought them to California, South Carolina, Scotland UK, and Maine before moving to St. Andrew's School in Barrington where Stan began his teaching career in 1964.
She loved living in community, beginning with her own family. Her children knew they were uniquely valued and unconditionally loved. The home was always filled with music and a hub of activity where all were welcomed. For 32 years she was part of the St. Andrew's School community. In May 1998, together with her husband, the couple was inducted into the St. Andrew's School Hall of Fame as "senior master and beloved friends of the students."
Through her membership in the Barrington Junior Women's and Senior Women's Clubs, she made lifelong, cherished friends in the Barrington community. She had an abiding faith and made Barrington Baptist Church her spiritual home for the past 58 years.
She worked for many years as an administrative assistant at Tockwotton Home and later at St. Elizabeth Place (formerly Westminster Place) in Providence. There was room in her heart for so many. She had a special gift for working with the elderly, treating each resident with dignity, kindness and compassion. She was honored by the Red Cross for saving the life of a co-worker in distress.
She is survived by her loving husband of 64 years, Stanley Allen Shaw, Jr., of Riverside; her daughter, Mary A. Shaw (Bobbe) of Cumberland; son, Michael B. Shaw of Riverside; son, Stephen J. Shaw (Sara) of Greensboro, NC; and son, David A. Shaw (Robin) of Smithfield. She leaves three grandchildren, James T. Shaw (Ashley), Hailey T. Shaw and Aiden C. Shaw, and a great-granddaughter, Aria M. Shaw. In addition, she is survived by a sister, Virginia Nixon Runnels of Pensacola, FL; a brother, William A. Nixon (Edna Jean) of Virginia Beach, VA; her brother-in-law, Gerald L. Shaw (Nancy) of Santa Maria, CA; and many nieces and nephews.
She was preceded in death by her oldest son, Stanley A. Shaw III ("Skipper"); sister Clarine A. Brehm; brothers: John E. Nixon, Jr., Howard T. Nixon and Charles D. Nixon; and her brother-in-law, John G. Shaw ("Greg").
Special thanks to her wonderful ICU nurses and doctors at The Miriam Hospital as well as her visiting nurse, Susan Finnegan, who attended her with exquisite care and kindness.
Calling hours will be on Sunday, January 29, 2023 from 3 – 6 p.m. in the W. Raymond Watson Funeral Home, 350 Willett Avenue, Riverside, RI.
Her funeral will be held on Monday, January 30, 2023 from the W. RAYMOND WATSON FUNERAL HOME at 8:45 a.m. with a funeral service at Barrington Baptist Church, 25 Old County Rd., Barrington at 10 a.m. Burial will follow at the Gate of Heaven Cemetery, 550 Wampanoag Trail, East Providence, RI. Contributions in Dorothy's memory to St. Andrew's School, 63 Federal Rd., Barrington, RI 02806 would be deeply appreciated.