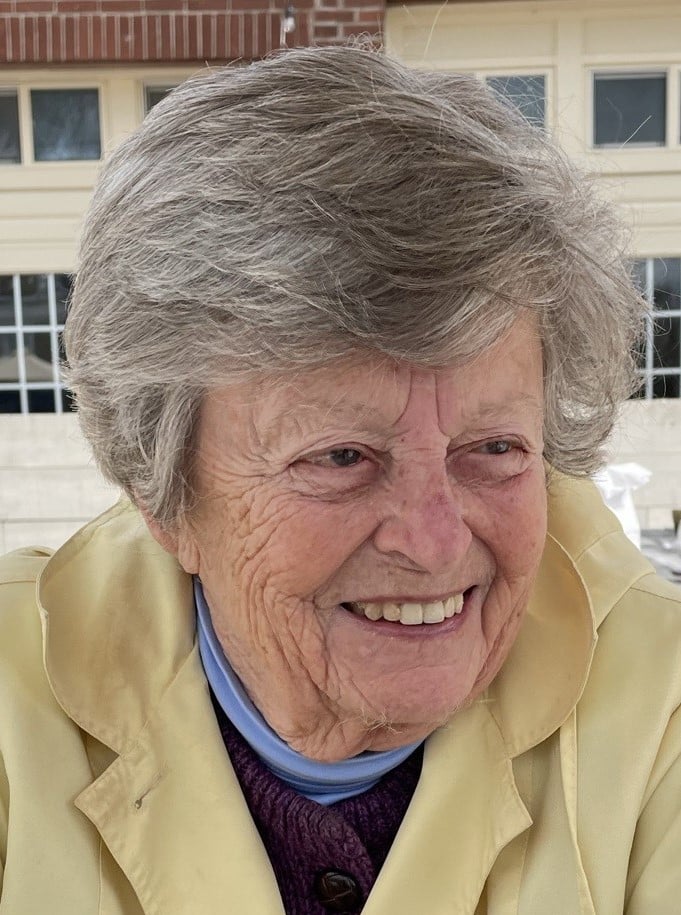 Date of Passing:
September 9, 2023
Allen, Dorothy P., 91, of South Meadow Lane, Barrington, died peacefully on September 9, 2023 at Tockwotton on the Waterfront, East Providence, surrounded by her loving family. She was the beloved wife of the late William T. Allen Jr. and the former wife of the late George R. Thompson Jr.
Born in Providence, a daughter of the late Dr. George R and Dorothy (Roegner) Fox, she lived in Barrington since 1998 previously residing in Riverside.
Mrs. Allen was a teacher in the East Providence School Department for over 20 years before retiring in 1997.
Dorothy was a graduate and Class President of Salve Regina University Class of 1952 and went on to earn a Master's Degree from Rhode Island College Class of 1979.
Mrs. Allen was a member of the altar guild at St. John's Episcopal Church, Barrington. She also was a member of the American Association of University Women, the East Providence Teachers Association and a former member of the National Ski Patrol. She enjoyed gardening, sailing and skiing.
She is survived by her four daughters, Mary P. Heffner and her husband Mark of Barrington, Margaret F. Rock and her husband J. Michael of Riverside, Madeline R. Crocker and her husband Jeffrey of Saunderstown, Theresa A. Connolly and her husband Daniel of Barrington; nine grandchildren a brother, Capt. G. Raymond Fox and his wife Frances of Pensacola, Florida and many nieces and nephews.
Her Funeral will be held on Friday September 15, 2023 from the W. RAYMOND WATSON FUNERAL HOME, 350 Willett Avenue, Riverside at 8 a.m. with a Funeral Service in St. John's Episcopal Church, 191 County Road, Barrington at 9:30 a.m. Burial will follow in Forest Chapel Cemetery, Nayatt Road, Barrington.
Calling Hours are Thursday 4-7 p.m.
Contributions in Dorothy's memory to a charity of choice would be deeply appreciated.