Douglas Edward Iannucci Ph.D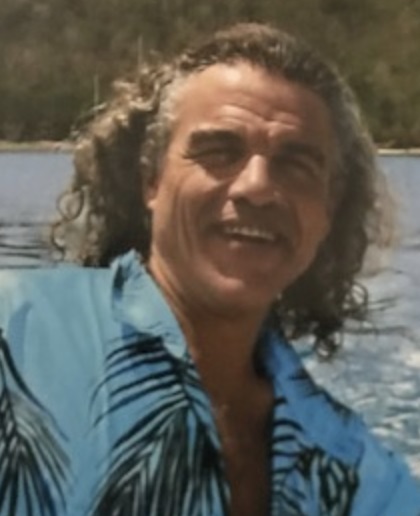 Date of Passing:
October 15, 2020
Douglas Edward Iannucci, Ph.D., age 64, passed away on October 15, 2020. He was born in Providence, RI and was a resident of East Providence, RI before moving and residing on St. Thomas, Virgin Islands for the last 30 plus years.
Douglas graduated LaSalle Academy in Providence class of '74. He attended Northeastern University, majoring in Mathematics. Thereafter, he served four years in the U.S. Navy being honorably discharged at an E5 rank. After the Service, Douglas attended University of Rhode Island in Kingston, RI, and earned a Bachelor of Science in Mathematics. He then joined the Peace Corps and embarked on an assignment to the Republic of Togo, West Africa, as a mathematics teacher in the lycée.
Upon his return to the U.S., Douglas attended Temple University where he received his Ph.D. in Mathematics. He then accepted a position as Mathematics Professor at the University of the Virgin Islands where he was tenured. He was published numerous times in various Mathematical Journals over the years. During a sabbatical in Rhode Island, he taught at Brown University for one semester.
Douglas was truly a free spirit that enjoyed the nature and beauty of St. Thomas. He was an avid daily swimmer and fitness enthusiast. He dabbled in many other endeavors. He enjoyed cartooning and his talents resulted in being published in many newspapers, as well as having his comic books for sale at local shops. While in RI, he created a college radio personality and for years he was well known as Mr. Beautiful. He tried his hand at acting and had roles in many plays at the University of Virgin Island. He loved to go to a local coffee shop and performed various readings at their open mic nights. He hosted his own Mathematics radio show on a local Island broadcast. He took extreme pride in his trivia knowledge on any subject matter. He made his dream come true of owning and living on a sailboat. But his most important love was mathematics and he enjoyed sharing his knowledge with his students. He was well known and loved on the Island and he had a big heart and was always willing to help someone in need.
Douglas was the son of the late Albert and Antonette Iannucci of East Providence, RI. He is survived by his three sisters, Francine Brelsford and husband Wayne; Marie Conheeny and husband Peter; Carolyn Lombardi and husband David Sampson, all residents of East Providence, RI. He was the uncle of Jessica Brelsford, the late Nathan Brelsford, Matthew Conheeny, Michael Conheeny and Meghan Conheeny, and was great uncle of 6 nephews and 1 niece.
A Celebration of Doug's Life will be held on Saturday November 21, 2020 at 2 p.m. in the W. Raymond Watson Funeral Home, 350 Willett Avenue, Riverside. Calling Hours are 12-2 p.m. The guidelines set forth by the Rhode Island Department of Health will be observed. Face coverings are required and only ten people will be allowed in the building at a time.