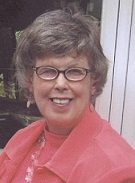 Date of Passing:
March 9, 2016
Dr. Joy D. Dennis, PhD, 72, of Bay Spring Avenue, Barrington, died peacefully on March 9, 2016 at Rhode Island Hospital, Providence.
Born in Lawrenceville, Illinois, a daughter of Dorothy (Sullenger) Dennis of Barrington and the late Alfred J. Dennis, she lived in Barrington since 1990.
Dr. Dennis was an English Professor at LeTourneau University, Longview, Texas for 33 years. Joy enjoyed literature.
Besides her mother, she is survived by her brother, John A. Dennis and his wife Kathy Kessel of Southborough, MA and two nieces, Emilee Leahy and her husband David of Norwell, MA and Lara Dennis and her husband Zac Altenberger of Los Angeles, CA.
Calling hours will be held on Saturday March 12, 2016 in the W. Raymond Watson Funeral Home, 350 Willett Avenue, East Providence from 9 a.m.-11 a.m. followed by a Funeral Service in the Barrington Baptist Church, 25 Old County Road, Barrington at 12 noon. Burial will be held in Forest Chapel Cemetery, Nayatt Road, Barrington.