Dr. Kenneth R. Walker Sr.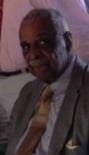 Date of Passing:
January 30, 2019
Dr. Kenneth R. Walker, Sr., 88, of Patriot Way, Seekonk, Massachusetts passed away peacefully on Wednesday, January 30, 2019 at Philip Hulitar Inpatient Center, Providence.
Educator and basketball referee, Dr. Kenneth R. Walker, Sr., devoted his career to serving his home state of Rhode Island. Born in East Providence on December 19, 1930, he was the son of the late Frank R. Walker, Jr. and Lillian (Frye) Walker. He was the beloved husband of Gail B. (Smith) Walker for 63 years.
He dedicated his professional life to improving urban education.
Dr. Walker attended Providence College, where he received a B.A. in 1957. Upon graduating, he began teaching English and Social Studies for the East Providence School District while also serv-ing as a Guidance Counselor. He earned a M.Ed. from Rhode Island College in 1962, where he worked part time from 1967 to 1969 as the Assistant Director of Project Upward Bound, a federally supported program for economically and educationally disadvantaged youth. He was promoted to Assistant Principal at Central Jr. High School before accepting a position as Assistant Professor of Education at Rhode Island College in 1970. He remained on the education faculty at Rhode Island College until 1993, rising to the rank of full Professor in 1989. Dr. Walker also earned a Ph.D. in education from Boston University.
During his tenure at Rhode Island College, he directed the Teacher Corps, a project of the college and the Pawtucket School Department aimed at raising the quality of education for low-income students. He also served as director of urban education at the university.
Dr. Walker also served as the "hands on" Chair and Member of the RI Parole Board for over 35 years having been consistently reappointed by all Rhode Island Governors irrespective of their political affiliation.
Dr. Walker's commitment to youth and public service goes beyond the classroom. In 1963, Dr. Walker became a basketball referee and officiated Division I games in East Coast, Big East and Atlantic 10 athletic conferences. He served as basketball referee for the Rhode Island Inter-scholastic League and the NCAA, officiating games in the East Coast, Big East and Atlantic 10 conferences. Dr. Walker continued to be a mentor to the Providence College Basketball Teams and often travelled with the team to away games.
Though retired, this East Providence Hall of Famer continued to participate and advocate for his community particularly as it relates to young people, the incarcerated, senior citizens, the physically and mentally challenged as well as issues related to the minority communities and their access to health care.
Dr. Walker was a Past-President of Big Brothers of Rhode Island, a Member of the Board of Trustees of Salve Regina University, and a former Member of the Board of Trustees of St. Mary Academy, Bay View. He has been recognized and honored by many groups, including the Asso-ciation of Paroling Authorities International, where he was awarded the Vincent O'Leary Award for his many contributions to the field of parole and the Ben Bear Award for his efforts to defend the parole supervision process as a necessary link in providing successful transition and re-entry. Dr. Walker received the Neil J. Houston, Junior Award from Justice Assistance for his dedicated service and citizen contribution toward the Criminal Justice Profession and the Public Interest. Dr. Walker also received the NAACP Freedom Fund Award in Education.
Dr. Walker served his country in the United States Army during the Korean War and was a proud Veteran of the Armed Services.
Besides his beloved wife, he leaves two daughters, Michele Walker-Angell and her hus-band David of Providence, Rhode Island; Leanne Walker-Beard and her husband Jeffrey of Seekonk, Massachusetts; a son, Kenneth R. Walker, Jr., of East Providence, Rhode Island; a sister Arline Walker of East Providence, Rhode Island; a brother Frank R. Walker, III and his wife Jane of Cranston, Rhode Island; and six grandchildren. He was the brother of the late Leonard E. Walker and Ronald Walker.
His funeral service will be held at 11 a.m. on Wednesday, February 6, 2019 in Faith Christian Center, 95 Sagamore Road, Seekonk, Massachusetts. Flowers are respectfully omitted. Contribu-tions in Dr. Walker's memory can be made to the Kenneth R. Walker Family Scholarship Fund, Providence College, 1 Cunningham Square,Providence, RI 02918.