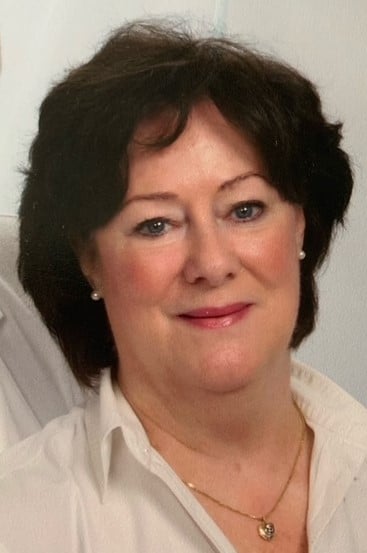 Date of Passing:
November 3, 2021
Mauro, Ellen F. (Buckley), 76, of Riverside, died peacefully on November 3, 2021 at Rhode Island Hospital. She was the beloved wife of Michael G. Mauro.
Born in Waltham, MA, a daughter of the late Francis and Louise A. (Waldron) Buckley, she lived in Riverside for 50 years.
Mrs. Mauro, RN, MPH, was an Administrator for the State of Rhode Island for 18 years before retiring in 2017.
Besides her husband of thirty nine years, she is survived by her late son, Matthew D. Flores, her daughter, Jessica (Flores) DeMarco and her husband Kenneth DeMarco of Barrington; three grandchildren, Jake DeMarco, Alexis DeMarco and Danielle Flores, daughter in law Denise Flores; a stepdaughter, Meghan Mauro of Bristol and her son Henry Czerwinski IIII. She was the sister of the late Mary L. Payton.
Her Funeral will be held on Monday November 8, 2021 from the W. RAYMOND WATSON FUNERAL HOME, 350 Willett Avenue, Riverside at 8 a.m. Calling hours are 8-9 a.m. followed by A Mass of Christian Burial in St. Luke Church, Washington Road, Barrington at 10 a.m. Burial will be held in Gate of Heaven Cemetery.
Flowers are respectfully omitted. Gifts in Ellen's memory may be made to the University of Rhode Island, Matthew D. Flores '90 Memorial Scholarships Fund. Checks should be made to the URI Foundation, to PO Box 1700, Kingston, RI 02881, with a note on the memo line or make a secure gift online at https://www.urifoundation.org/..