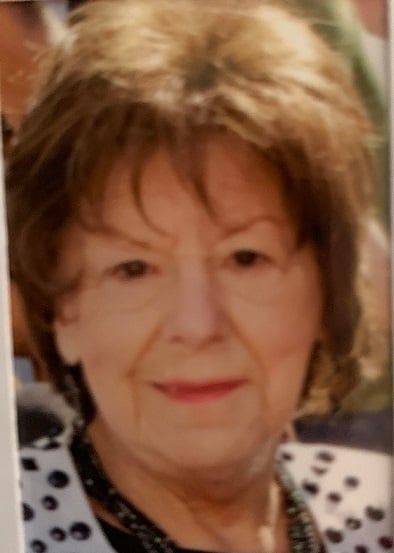 Date of Passing:
August 19, 2019
Machado, Elsie (Santos), 87, of Riverside passed away peacefully surrounded by her family on August, 19th, 2019, at the Orchard View Manor nursing home. She was preceded in death by her beloved husband of 55 years, Herman J. Machado, Jr, her son, David A. Machado, and son in law, Andrew S. Richardson. Born in Bridgeport, CT, she was the daughter of the late Antonio and Ameilla (Carrera) Santos.
Elsie is survived by her loving daughter Katherine D. Richardson, East Matunuck, RI, her devoted son Kenneth P. Machado, his fiancée Elizabeth Perry and her son Jeffrey Tilley, Riverside, RI, and her cherished granddaughter Rachael E. Richardson, Boston, MA.
She also leaves her sister in law, Alice Ferrick, Barrington, RI, nephew Daniel O'Shea, Pawtucket, RI, nieces, Monica Collins, Bristol, RI, Alicia Ambrose, Barrington, RI, and their families.
She spent her childhood and most of her young adult life living in Providence. Graduating from Hope High School.
Elsie was an avid gardener who enjoyed watching beauty grow around her.
She will be fondly remembered for her sense of humor, welcoming smile, as a lover of all animals but most for her love of family.
A memorial prayer service will be held on Saturday, September 7, 2019, in the the W. Raymond Watson Funeral Home, 350 Willett Avenue, Riverside at 12 noon . Burial will be private.
In lieu of flowers , memorial contributions can be made to: Animal Rescue Rhode Island, 506B Curtis Corner Road, Peace Dale, RI 02879 or at AnimalRescueRI.org.