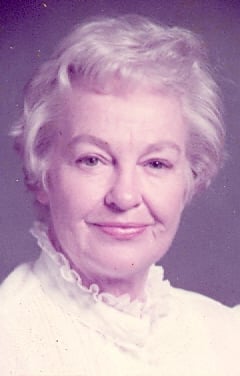 Date of Passing:
February 19, 2011
Lehnhardt, Elsie, R., 87, of Prospect Street, died unexpectedly on February 19, 2011 surrounded by her loving family. She was the wife of the late Harry R. Lehnhardt.
Born in Cleveland, OH, a daughter of the late William J. and Mary (Kutina) Reichle, she lived in Rhode Island for 10 years, previously residing in Cincinnati, OH.
Mrs. Lehnhardt was a member of the Barrington Women's Club. She enjoyed playing bridge and studying antiques.
She is survived by a daughter; Barbara A. Lehnhardt of Barrington and a brother; William J. Reichle of St. Petersburg, FL.
Her funeral will be private. Burial will be held in Calvary Cemetery, Cleveland, Ohio. Arrangements are under the direction of the W. RAYMOND WATSON FUNERAL HOME, Riverside.