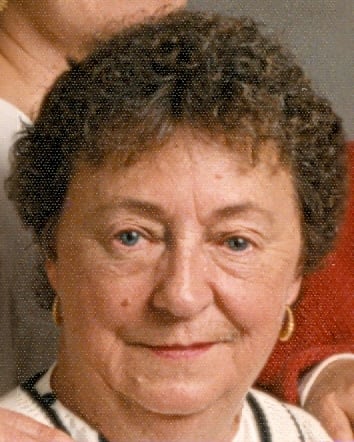 Date of Passing:
July 28, 2010
Breault, Emma C., 83, of Whipple Avenue, died unexpectedly July 28, 2010. She was the wife of the late Raymond Breault and companion of Sam Cioe of Barrington.
Born in New Bedford, MA, a daughter of the late Melvin and Mabel (Harding) Russell, she lived in Barrington for 25 years, previously residing in Riverside.
Mrs. Breault was a volunteer for the Barrington School Department. She enjoyed spending time with her family and friends.
She is survived by three daughters; Linda Ashton of Riverside, Sandra Michael of Barrington and Pamela Breault of Riverside, a son; Raymond Breault of Louisiana, ten grandchildren and fifteen great grandchildren. She was the mother of the late David Breault, sister of the late Melvin Russell and Lydia Charbonneau-Beauvais and grandmother of the late Kristin Dinwoodie.
Her funeral service will be held on Monday August 2, 2010 in the W. RAYMOND WATSON FUNERAL HOME, 350 Willett Avenue, Riverside at 11 a.m. Burial will follow in Lakeside Cemetery, Rumford. Calling hours are Sunday 3-6 p.m.