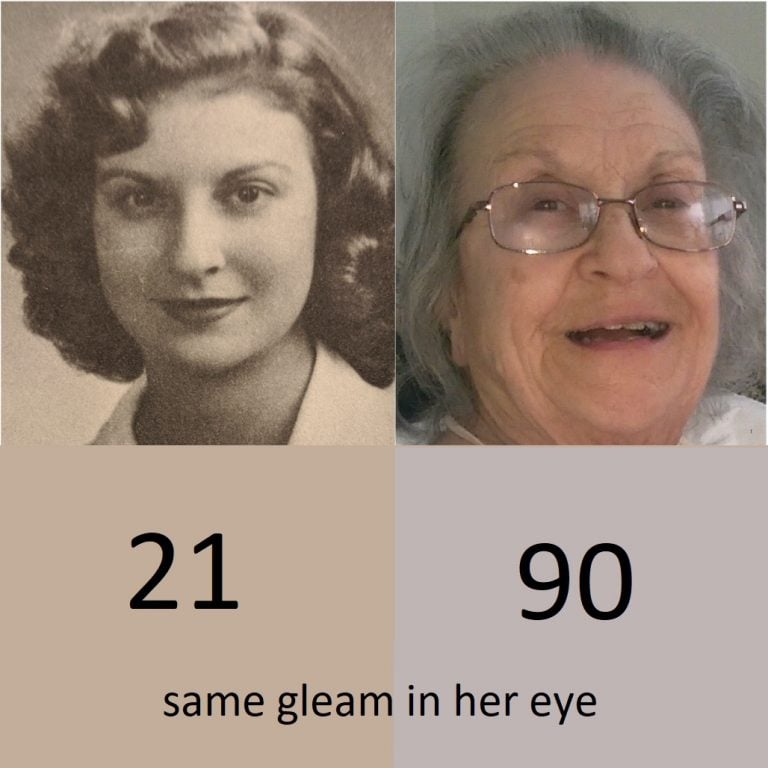 Date of Passing:
May 2, 2020
Estelle Antoinette Travis died peacefully in Providence, RI, on May 2, 2020. She was the last surviving member of her family, pre-deceased by her parents, Louis and Victoria (née Mastrobuoni) Travis; her sisters: Rita Porto, Jeannette Armideo, and Alice DeLucas; and her brothers: Louis ("Buddy") and Anthony ("Bobby"). Until her last years, Estelle lived in the Philadelphia area, spending summers in Atlantic City, in the midst of large families on both sides. Born in South Philadelphia on December 30, 1927, she graduated in the National Honor Society from South Philadelphia High School for Girls in January 1945 and was the first of her family to attend college, obtaining a scholarship to Rosemont College in Bryn Mawr, where she earned a B.A. in Social Science in 1949 and received teaching certification in Social Studies and Spanish. Early in 1950, she married Robert Oristaglio, also from South Philadelphia, who was in the middle of a four-year career in the National Football League. (Robert died in 1995.) The couple had four sons: Robert Jr., Michael, Stephen, and Paul. She taught at the family's first parish, Most Blessed Sacrament. The family moved to Broomall in 1960, where Estelle took up the role of organizer, cheerleader, and cajoler of her sons' educations and sports careers. She was an avid fan of all Philadelphia sports teams, but the Athletics, the championship team of her youth, remained her favorite.
She taught at Don Guanella School (for young boys with disabilities) in Springfield and was active in local community centers, helping to organize the Lawrence Park bowling league and many social events at Drexel Swim Club. She loved to cook and to dance. In 1968, Estelle joined the Admissions Department at Cabrini College in Radnor, soon becoming Director of Admissions, a position she held for more than 20 years as a fierce advocate for students. In 2002, Estelle moved to Hershey's Mill in West Chester, her last residence before coming to Providence to be closer to her sons in New England. For many years, she was the beloved matriarch, sharp with opinions and advice (welcome or not!), and, above all, the go-to person for all-things-family. She was creative, fearless, and generous. Relatives and friends made the trip to Providence to celebrate her 90th birthday with a Facebook page dedicated to the remarkable Travis family. Estelle is survived by her sons and their spouses: Susan, Colleen, Jeryl, and Jennifer; by her grandchildren: Robert III and Maria; Michael and Thomas; Siena, Ursa, and Jett; Paul, Eric, Hillary, Jillian, and Audrey; by her great grandchildren: Victoria, daughter of Maria and Robert Ciekielski; Brooke and Robert IV, daughter and son of Robert III and Shaina Oristaglio, and their adopted sons, Logan and Quentin; and by many loving nieces and nephews. Her dearest grandchild David, son of Robert Jr. and Susan, died in 2010.
A memorial service will be held in Philadelphia when conditions allow. In lieu of flowers, please consider donations in her name to Rosemont College and Cabrini College.