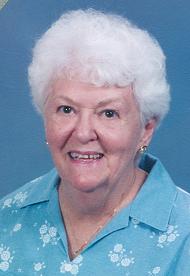 Date of Passing:
July 14, 2011
Gower, Ethel, E., 91, a homemaker, of Fountain Avenue, died peacefully on July 14, 2011 at the Crestwood Nursing Home, Warren. She was the wife of the late Charles E. Gower.
Born in Brooklyn, New York, a daughter of the late Walter and Elsie (Douglas) Englehardt. She grew up in Cranston where she met and married Charles E. Gower and lived in Barrington for 35 years and Warren for 16 years.
Mrs. Gower was a member of the Barrington Baptist Church. She was a talented painter and skilled seamstress. She loved her home and spending time with her family, especially preparing Thanksgiving and Christmas dinners with her famous lemon meringue pie.
She is survived by her son; Ronald W. Gower of Barrington, two daughters; Susan J. Gower of Barrington and Barbara Tortolani of Newport, and a brother; Raymond Englehardt of Costa Mesa, CA. She was the sister of the late Walter, Stanley, Robert, Eugene, and John Englehardt.
Her funeral service will be held on Monday July 18, 2011 in the W. RAYMOND WATSON FUNERAL HOME, 350 Willett Avenue, Riverside at 12 noon. Burial will follow in Forest Chapel Cemetery, Barrington.
Calling hours are Sunday 4-6 p.m. Flowers are respectfully omitted. Contributions in Ethel's memory to Home & Hospice Care of Rhode Island, 1085 North Main Street, Providence, RI would be deeply appreciated.