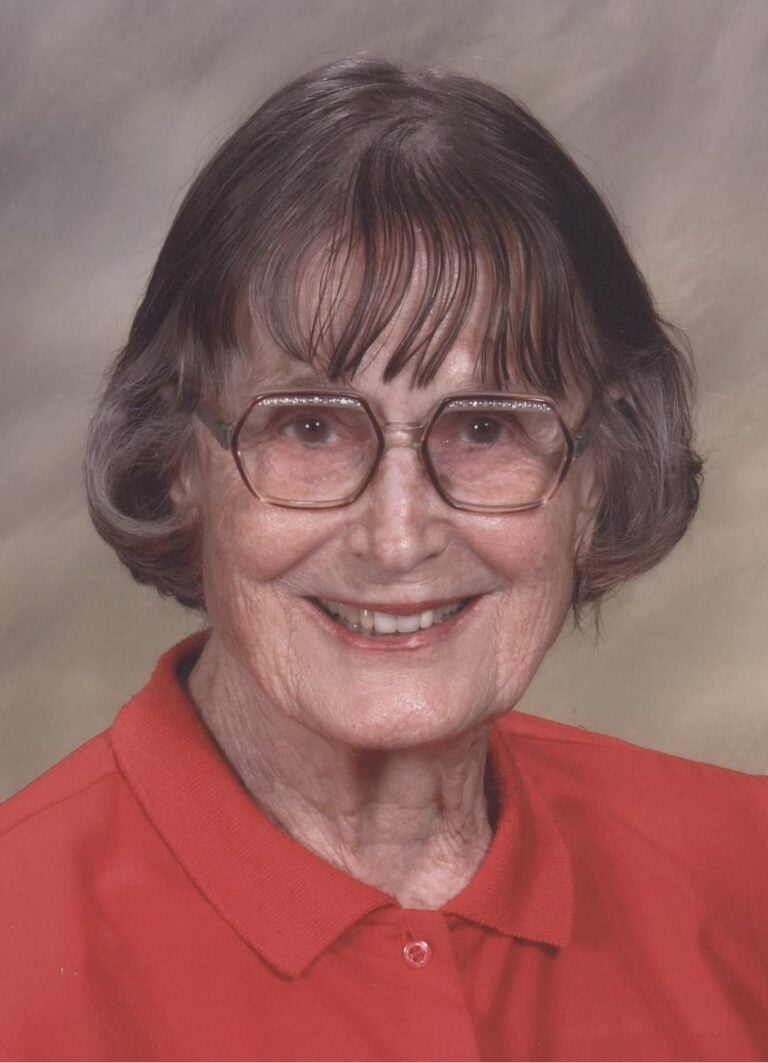 Date of Passing:
December 8, 2022
Evelyn H. McVay, passed away peacefully at home surrounded by her loving family on December 8, 2022. She was born October 14, 1921 in Providence, RI. She was the daughter of the late Kirke B. Everson and Bertha (Edmonds) Everson. She was the wife of the late Dr. Ernest H. McVay (60 Years).
Evelyn is survived by her four children, Marjorie Mares of Lake Oswego, Oregon, Wayne (Linda) McVay of Plymouth, MA, Kirke (Theresa) McVay of Bennington, Vermont and Capt. E. Howard (Francine) McVay Jr. of Riverside, RI. She leaves 9 grandchildren and 3 great-grandchildren. She was predeceased by her sister Mary Bove and brother Kirke B. Everson Jr.
Evelyn graduated from RISD and worked as a draft designer at a defense plant in New London during WWII.
After the war she settled on Narragansett Terrace in Riverside, RI where she was active in the Terrace Association, League of Women Voters, Narragansett Terrace Yacht Club, RI Optometric Association, Barrington Baptist Church, Barrington Yacht Club and the Barrington YMCA.
A Private Funeral Service will be held in the Swan Point Cemetery Redwood Chapel, Blackstone Blvd, Providence. A Graveside Burial will follow. Calling Hours and flowers are respectfully omitted.