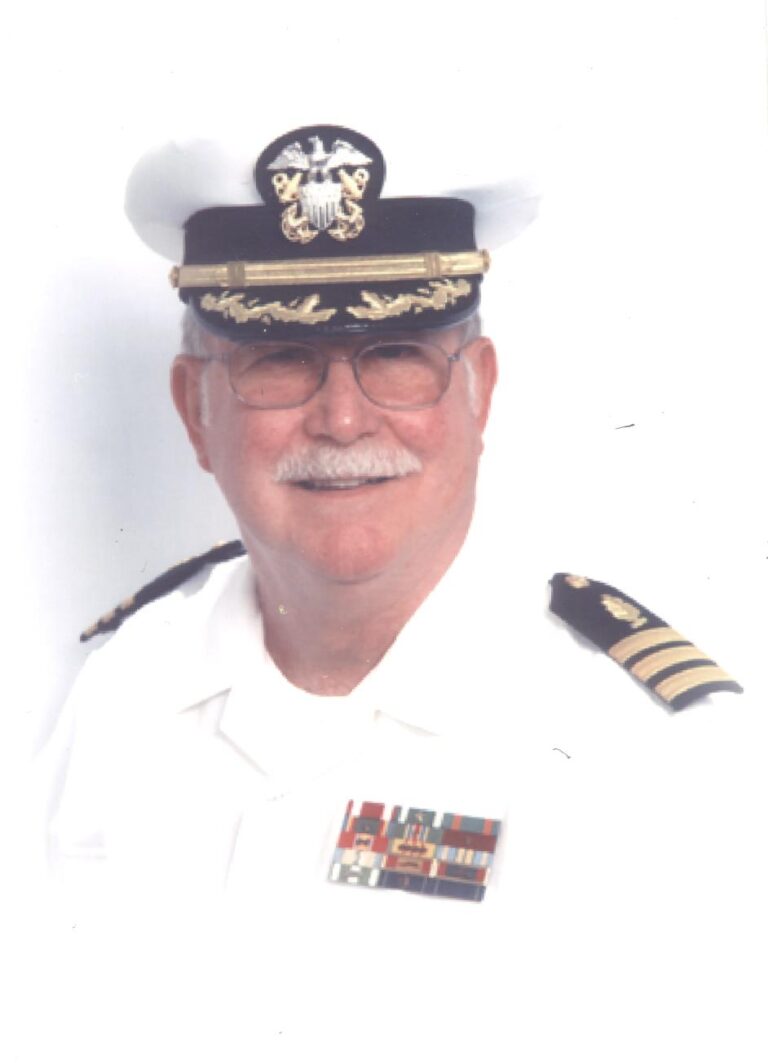 Date of Passing:
February 2, 2022
Connelly, Floyd L. CDR MSC USN Ret, passed on February 2, 2022 due to cancers caused by exposure to Agent Orange while serving in Vietnam. He was born and raised in Atlantic City, New Jersey. He was predeceased by his wife Carol (Conroy) Connelly, his parents, Floyd Connelly and Hazel Mae Connelly and his sister, Lois Joy Sutton all of Atlantic City New Jersey. He is survived by his daughter Joanne M. Connelly with whom he lived with along with his granddaughter Connie J. Meunier both of whom were his caretakers. He is also survived by his son, Ryan Connelly of Providence and a grandson Daniel Meunier of Pawtucket.
Floyd attended Atlantic City High School and left to join the U.S Navy where he obtained a GED in the Navy. He later received a New Jersey high school diploma for Veterans who left high school and joined the service during the Vietnam War. He graduated from Providence College with his BS degree in Healthcare Administration and the University of Rhode Island where he was awarded a Master's Degree in Public Administration. Floyd was also a fellow of the American Hospital Radiology Administrators and was a Registered Radiologic Technologist. Floyd was also a member of the Veterans of Foreign Wars, Vietnam Veterans of America, American Legion Post #10, United States Navy Association, Disabled American Veterans Post #15 and Military Officers of America.
Mr. Connelly was a 31 year Veteran of the US Navy and Naval Reserves. He served as a Navy Hospital Corpsman Radiographer for 12 years serving in Vietnam at NSA Support Activity Da Nang Vietnam and on board the USS Repose AH-16 off the coast of Vietnam. He also served at many Naval Hospitals during his career. During his military career he achieved the rank of Commander Medical Service Corps U.S. Navy and received many awards including the Meritorious Service Medal, the Navy and Marine Corps Service Medal, 2 awards, Vietnam Service award with 5 battle stars, Vietnamese Service Medal with 4 stars, Vietnam Campaign medal , Vietnam Gallantry Cross, Vietnam Civil Action Unit Citation , two Navy Good Conduct medals, National Defense award , three awards Navy Achievement award, Navy and Marine Corps Unit Citation (2 awards Navy and Marine Corps Meritorious Unit citation and other campaign awards. During his Navy Reserve time served as Officer-in-Charge of several Reserve Units and other leadership roles. He retired from the Navy Reserves in 2001. During CDR Connelly's civilian career he was a Radiology Administrator in several Rhode Island hospitals and retired as Executive Director of Central Massachusetts Magnetic Imaging Center in Worcester an Organization he started in 1985.
Calling hours will be held on Saturday February 12, 2022 in the W. RAYMOND WATSON FUNERAL HOME, 350 Willett Avenue, Riverside from 3-5 p.m. A Mass of Christian Burial will be held on Monday February 14, 2022 in St. Brendan Church, Turner Avenue, Riverside at 11 a.m.