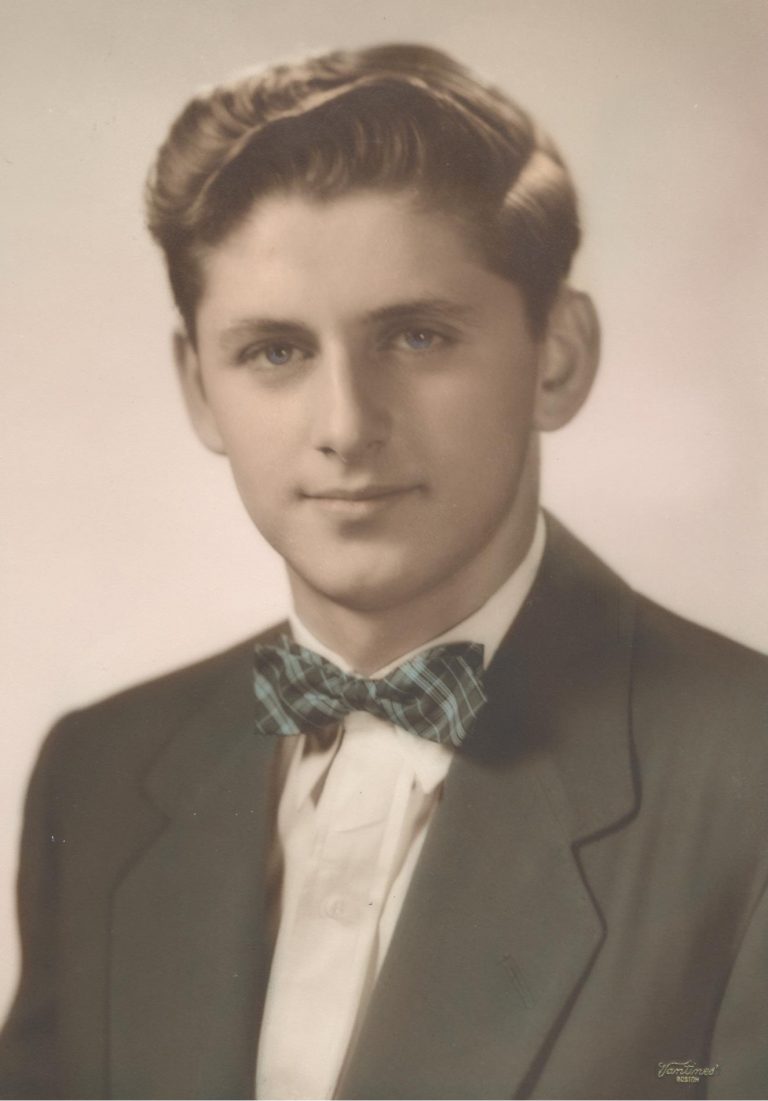 Date of Passing:
May 17, 2020
Jarvis, Francis C., 88, of Sixth Street, Barrington, died peacefully on May 17, 2020 at home surrounded by his loving family. He was the beloved husband of Frances (Winsor) Jarvis.
Born in Providence, a son of the late Frank and Lillian (Dandonneau) Jarvis, he lived in Barrington for 60 years.
Mr. Jarvis was an Electrical Engineer for the Raytheon Corporation, Portsmouth for 33 years before retiring in 1992. (1959-1992)
Francis was a graduate of the University of Rhode Island Class of 1953. He was a communicant of St. Luke Church. He enjoyed playing in Cribbage Leagues.
Besides his wife of sixty seven years, he is survived by his children, Francis C. Jarvis Jr. of Raleigh, NC, Michael Jarvis of Moultonboro, NH, Richard Jarvis of Allen, TX, Dennis Jarvis of Seekonk, Linda Himmighoefer of Fort Pierce, FL Lawrence Jarvis of Rehoboth, MA and Mark Jarvis of Riverside; 17 grandchildren and 8 great grandchildren.
A private family Mass of Christian Burial will be held in St. Luke Church, Washington Road, Barrington followed by burial in Forest Chapel Cemetery, Nayatt Road, Barrington. Contributions in Francis's memory to the RISPCA, 186 Amaral Street, Riverside, RI 02915 would be deeply appreciated.