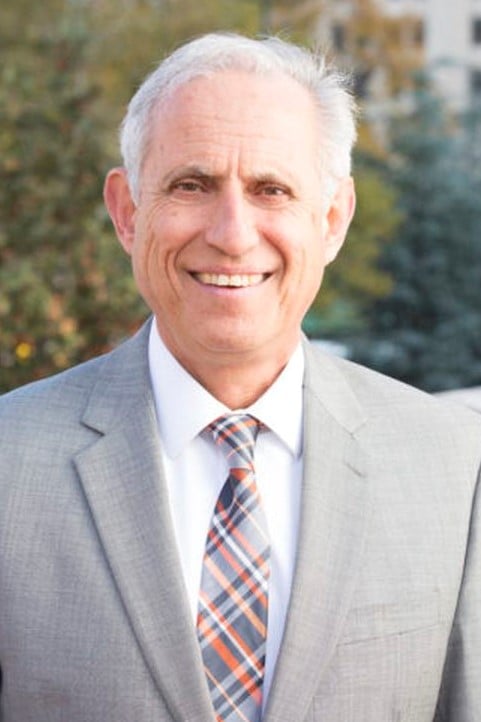 Date of Passing:
February 27, 2021
Francis P. LaTorre, 71, of Riverside, RI passed away on February 27, 2021. Frank was born in Boston, Massachusetts to Frank and Antoinette LaTorre on September 20, 1949. He is survived by his three children; Christine LaTorre of Oakhurst, NJ, Caroline LaTorre of Mahopac, NY, Greg LaTorre of Boston, MA, and his former wife and best friend Susan LaTorre of Cape Elizabeth, ME.
Frank graduated from Boston College in 1971 with a bachelor's degree in both economics and political science. He was very proud of his Boston roots, and made frequent trips to see his beloved Red Sox at Fenway Park with his son. His adventurous spirit led him to explore all of New England and more. He enjoyed taking weekend trips to New York City to visit his daughters. He also felt connected to nature. Kayaking, hiking, and vacationing on the lakes in Maine were a way for him to escape the city life and refresh his spirit.
When he was on the road he was hard to miss, driving around with his "WE JAMN" license plate; a testament to his life long love of music. He shared this love with his children, and took great pleasure in embarrassing them by unapologetically dancing in the aisles of every concert they attended together. He was also regularly spotted on the 'dance cam' at Providence College basketball games.
Frank was passionate for all things Providence. He was frequently seen walking the streets, especially Federal Hill, and was very proud to show his friends and family the vibrant city. Frank would go out of his way to meet new people and could hold a conversation with nearly anyone. He took a genuine interest in other people's experiences and listened intently.
Faith, family and friends meant everything to him. He believed good food could bring everybody together, and never turned down a chance to cook a fine italian meal for his children or members of his family. Although Frank was an only child, his large extended family were like brothers and sisters to him.
In his own words, we will honor him… "By staying close knit as a family, as the next generation takes the baton and by continuing to tell our family stories, rich in adventure, determination, humor and love."
Frank appreciated life's blessings and miracles, and was deeply rooted in his faith. In lieu of flowers, donations may be given to St. Luke's Parish: 108 Washington Rd., Barrington, RI 02806.
Visitation will be 3:00 – 7:00pm on Wednesday, March 10 at W. Raymond Watson Funeral Home: 350 Willett Ave., Riverside, RI. The guidelines set forth by the Rhode Island Department of Health will be observed. Face coverings are required and only fifteen people will be allowed in the building at a time.
Funeral services will be held at 11:00am on Thursday, March 11, 2021 at St. Luke's Catholic Church: 108 Washington Rd., Barrington, RI 02806.
For those who are unable to attend the funeral service, a live stream of the mass will be available on St. Luke's website – www.stlukesparish.com