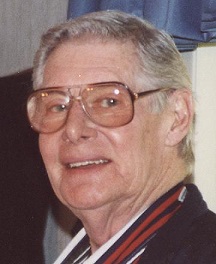 Date of Passing:
September 17, 2013
Kenney, Fred C., 81, of Riverside, died peacefully on September 17, 2013 with his children by his side. He was the husband of the late Ann (Mastriano) Kenney. They were married for 52 years.
Born in Medford, MA, a son of the late Chester and Helen (Grout) Kenney, he lived in Riverside for 54 years.
Fred was a graduate of Barrington High School Class of 1950. He received his undergraduate degree from Bryant College and a Master of Arts in Education from the University of RI.
Mr. Kenney was the Financial Aid Director at Bryant College for 25 years before retiring in 1992. Prior to his employment at Bryant he worked with his father at the Chester D. Kenney Insurance Co.
Fred was a member of the West Barrington Men's Club for over 40 years. A sports enthusiast, he enjoyed golfing and was a Boston sports fan. A loving father, he enjoyed spending time with his family, especially his grandsons.
He is survived by a daughter; Lee-Ann Towne and her husband Stephen of Riverside, a son; Robert F. Kenney of Providence, a sister; Jean Hanna of North Kingstown and four grandchildren; Shaun, Kyle, Brian and Eric Towne.
Honoring Fred's wishes, his funeral service will be private. Burial will be held in Santa Maria del Campo Cemetery, Barrington.