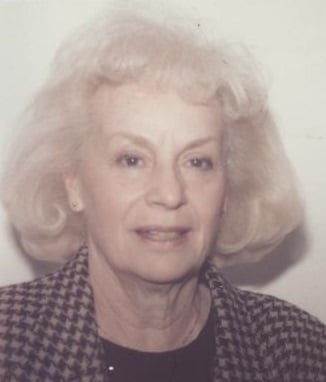 Date of Passing:
September 2, 2020
Andreozzi, Frieda, 90, of Barrington, died peacefully on September 2, 2020 at the Philip Hulitar Inpatient Center, Providence.
Born in Nuremburg, Germany, a daughter of the late Hans and Berta Lunz, she lived in Barrington for 70 years.
Mrs. Andreozzi had a flair for interior design, enjoyed swimming, skiing, playing tennis and being a 'horse show mom'. She worked as a part-time cruise director for Blount Marine, and as a tennis and physical fitness instructor, the latter for which she is best remembered, her many years leading various exercise groups in Barrington for women both young and old. She made numerous longtime friends from "The Early Birds" aerobics group, where her lovely voice and graceful moves endeared her to all who attended. Frieda's love of cooking and all things German provided the family with a taste of old-world German dishes that will never be duplicated. She will be missed by family, friends and all the lives that she touched over her lifetime.
She is survived by two sons, Ronald A. Andreozzi and his wife Maureen of Seekonk, MA and Bryan A. Andreozzi and his wife Sherlyn of Gallatin, TN; two daughters, Marie E. Callow of Ocala, FL and Robin E. Bush and her husband Gary of Ocala, FL; two grandsons and two great grandchildren.
A Memorial Service will be held at later date. Contributions in Frieda's memory to St. Jude's Children's Research Hospital, 501 St. Jude Place, Memphis, TN 38105-9959 would be deeply appreciated.